Manage episode 214001716 series 1421122
Discovered by Player FM and our community — copyright is owned by the publisher, not Player FM, and audio streamed directly from their servers.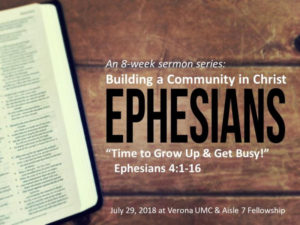 July 29, 2018 Time to Grow Up & Get Busy!
This Sunday's message from Ephesians 4 will challenge us to look at our lives in Christ with the question: "How mature am I in my faith and what am I doing with the gifts God has given me?"
Ephesians 4:1-16
The post Time to Grow Up & Get Busy! appeared first on Verona United Methodist Church.
203 episodes available. A new episode about every 7 days .