Manage episode 150797237 series 1007739
By
Discovered by Player FM and our community — copyright is owned by the publisher, not Player FM, and audio streamed directly from their servers.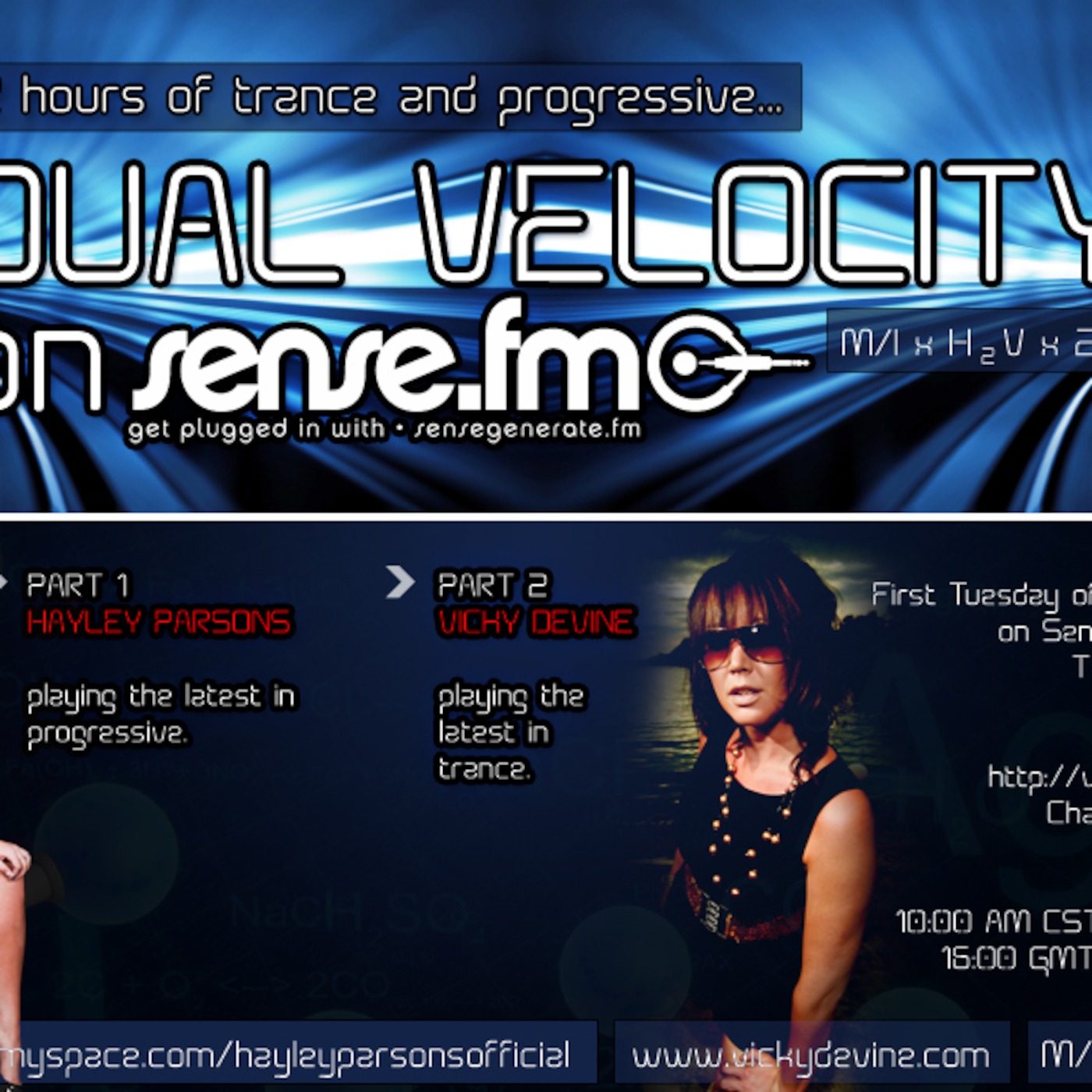 Vicky returns to the UK after a very interesting visit to Egypt and a fab gig at MOS in Hurghada, and brings her usual hour of tough tech and trance for March's Dual Velocity. Having been unable to get into the studio to record vox's for the last few shows, this is the first show of 2011 with full updates of whats happening in Vicky's world coupled with her choice of amazing tunes from the past month - including her own brand new collaboration with Nick Larson - Lunar Love. Don't forget you can also listen to and stream this podcast from
http://www.trancemusicpodcasts.com
Full tracklisting for Vicky Devine March Dual Velocity - 1. Shane Long --- Glitch --- Floorplay Music 2. Jenya Solid --- Blackout (Original Mix) --- Arisa Audio 3) Steve Birch --- So Wonderful (Original Mix) --- Spaced Out Recordings 4) Simon O'Shine & TrancEye --- Lost Love (Abstract Vision & Elite Electronic Remix) --- Harmonic Breeze Recordings 5) Max Go & Chris Lawr ft Cami Bradley --- Captivated (Type 41's Emotional State remix) --- Fuzion Four Records 6)Digitally Afflicted --- Jack of Spades --- CDR 7) David Wild --- For A Moment (Original Mix) --- Fraction Records 8) Vicky Devine & NIck Larson --- Lunar Love --- Forthcoming on Fraction Records 9) Brian Flinn --- Spider --- Inspired Records 10) Spencer --- Arena --- Discover Dark
41 episodes available. A new episode about every 32 days averaging 61 mins duration .