Manage episode 187397735 series 1208828
By
Discovered by Player FM and our community — copyright is owned by the publisher, not Player FM, and audio streamed directly from their servers.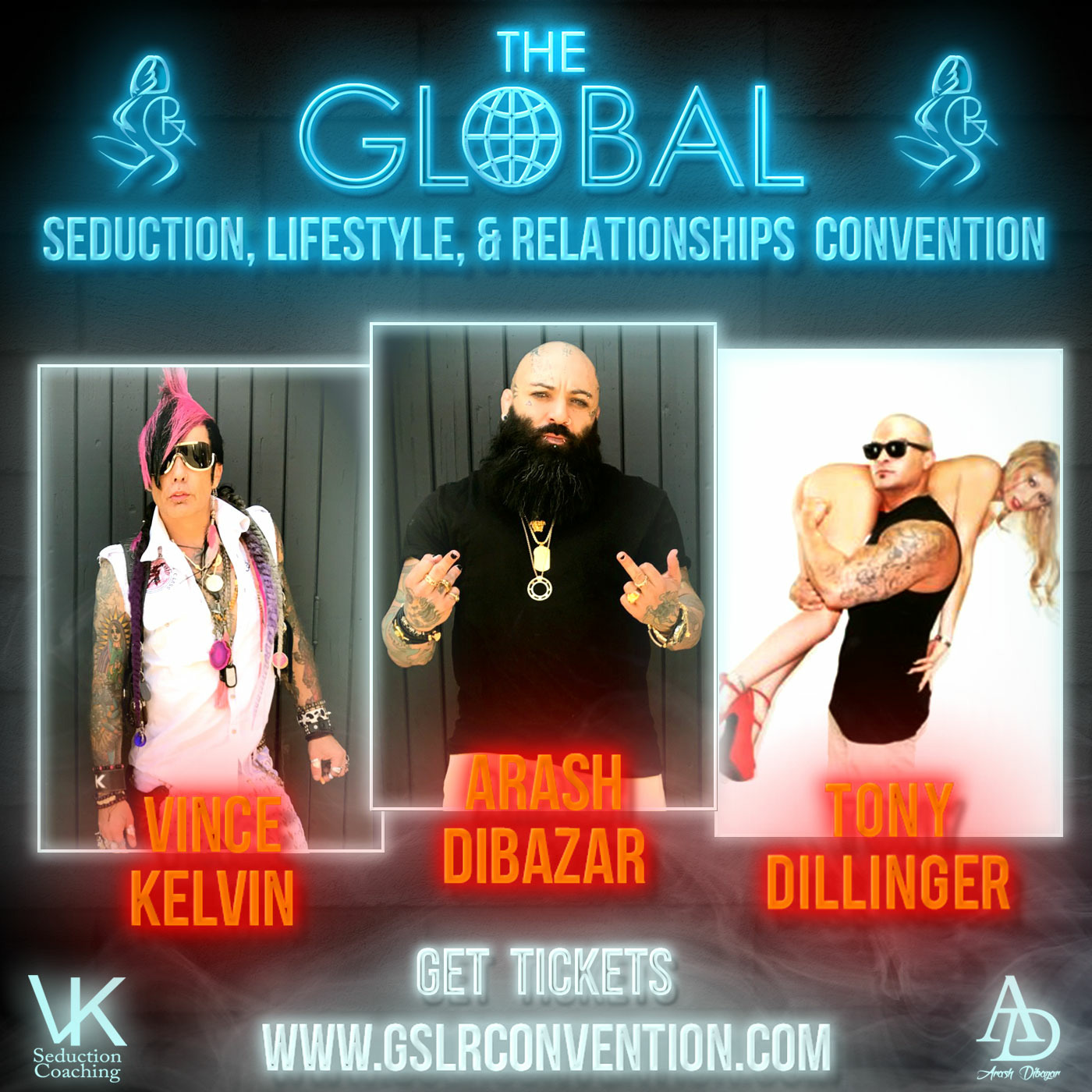 This episode of the GSLR Podcast is in preparation for Global SLR 2017! On this episode, Vince Kelvin and Arash Dibazar are joined by the founder of Dillinger Studio 811, Tony Dillinger! This is the last call for procrastinators that have yet to reserve their spot at this year's Global Seduction Lifestyle & Relationship Convention. The convention is happening September 22, 23 & 24th! That's just days away at the time of this recording! Do what you need to do to attend this life-changing event! Reserve your spot here:
http://gslrconvention.com/tickets/
Some topics covered: What Tony will be bringing to GSLR: • How to be fearless in life and get what you want How to last longer during sex • How to cum faster • Listen in for the trick used by every male porn star • "Mental Rolodex" Changing your mind body and soul Global SRL 2017 • Live steam available. • HD recording will be available after • Contact Vince or Arash to purchase the live stream. Dealing with negative people • Cut out the negative people—even if it's your best friend. • "Behind every successful man is a horde of women…. trying to destroy him" -Arash How to get what you want Triggers for your unhappiness 1.) Dealing with women 2.) Struggle with money 3.) Not doing what you love 4.) Health/weight 5.) Lack of support system Connect with Tony Dillinger Twitter: @dillingerxxx instagram.com/dillingerstudio818 Global SLR: September 22, 23 & 24th of 2017 • Watch the GSLR 2017 trailer here: gslrconvention.com • Visit gslrconvention.com/tickets/ to reserve your spot! • Pricing is on a sliding scale- The sooner you reserve your spot, the less you'll pay!
165 episodes available. A new episode about every 9 days averaging 43 mins duration .