Manage episode 104009961 series 77893
By
Discovered by Player FM and our community — copyright is owned by the publisher, not Player FM, and audio streamed directly from their servers.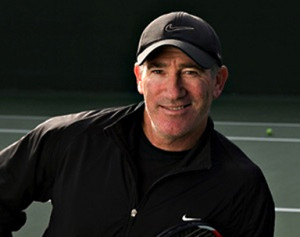 In this Wee Chat, I ask top tennis coach and analyst Brad Gilbert about the mental aspects of tennis, he also talks about how his 'Winning Ugly' book came about, what he thinks about preparation for big events and matches and how he has got players like Andre Agassi, Andy Roddick and Andy Murray ready to face "every other day" at a grand slam event. He even talks about one of his pet peeves which is the attitude of the English to sports and he gives his thoughts on English football (soccer)! He finishes with a nod to his beloved Golden State Warriors who recently won the NBA title.
This was one of the most fun interviews to do, not just because of my love of tennis but also because of the antics of his dogs having much fun in the background!
The post Wee Chat with Brad Gilbert – elite tennis coach, analyst and commentator appeared first on Wee Chats With Brilliant People.
37 episodes available. A new episode about every 30 days .