Manage episode 120592787 series 77893
By
Discovered by Player FM and our community — copyright is owned by the publisher, not Player FM, and audio streamed directly from their servers.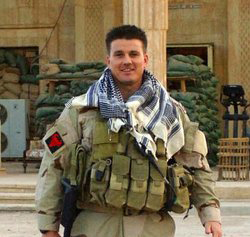 In this Wee Chat retired Lieutenant Commander Navy SEAL, Brian "Iron Ed" Hiner, talks about his life as a Navy SEAL, as a leader of SEAL basic and advanced training and how the principles he learned in this environment helped him be resilient and a leader. He is passionate about helping others and now offers up this vast experience base as a coach and consultant specializing in leadership, team building, mental toughness, resiliency and personal conflict resolution. His book First, Fast, Fearless: How to Lead Like a Navy SEAL is currently on the LA Times bestseller and describes not only what Navy SEALs go through in training, and during deployment, it also goes through how we can learn from these experiences for resilience and leadership. Enjoy this Wee Chat with this inspiring man.
WeeChats page : http://wp.me/P3EtMr-b7
The post Wee Chat with Brian "Iron Ed" Hiner – retired Lieutenant Commander Navy SEAL appeared first on Wee Chats With Brilliant People.
37 episodes available. A new episode about every 30 days .