Manage episode 126053456 series 77893
By
Dr. Alison Pope-Rhodius - MENTAL PERFORMANCE CONSULTANT
. Discovered by Player FM and our community — copyright is owned by the publisher, not Player FM, and audio is streamed directly from their servers. Hit the Subscribe button to track updates in Player FM, or paste the feed URL into other podcast apps.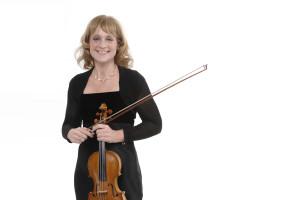 In this Wee Chat we talk to Catherine Arlidge, MBE. She is a violinist and presenter for the City of Birmingham Symphony Orchestra in England. Since starting to play the violin at the age of 5 Catherine has gone on to achieve many accolades throughout her career. In January 2016 Catherine was awarded a prestigious MBE in the Queen's New Year's honours list, for services to music education. In her career she has started various programs to help use music as an educational outlet, whilst also continuing to play for the CBSO.
In her Wee Chat she talks about what it is like to work with some of the best conductors in the world, like Sir Simon Rattle, the difference between striving to be a top performer as a violinist versus being a team player in the collective of an orchestra, being an ambassador for some of the greatest art known to us, she also touches on what her 3 Ps of preparation are and she talks about what she does to counter nerves before performing. She discusses the excitement that music brings to her and especially being able to convey that to young audiences in her teaching. Check out www.weechats.com/brilliant-people/catherine-arlidge-MBE-violinist/ for more information about Catherine and her work as a violinist.
The post Wee Chat with Catherine Arlidge – MBE, Violinist for the City of Birmingham Symphony Orchestra appeared first on Wee Chats With Brilliant People.
37 episodes