Manage episode 101425527 series 77893
By
Discovered by Player FM and our community — copyright is owned by the publisher, not Player FM, and audio streamed directly from their servers.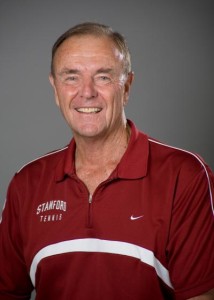 In part 1 of this Wee Chat, Dick Gould (the Stanford University tennis coaching legend) talks about his background in tennis coaching, how he learned to be a great coach and how sport psychology can help tennis players and business people.
(For the interview click on the picture or visit http://weechats.com/brilliant-people/dick-gould-stanford-tennis-coaching-legend/ )
The post Wee Chat with Dick Gould – Stanford tennis coaching legend – Part 1 appeared first on Wee Chats With Brilliant People.
37 episodes available. A new episode about every 30 days .