Manage episode 102086520 series 77893
By
Discovered by Player FM and our community — copyright is owned by the publisher, not Player FM, and audio streamed directly from their servers.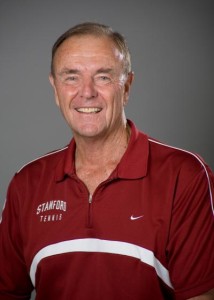 In part 2 of this Wee Chat, Dick Gould talks about how working with the players at Stanford was interesting because they were so different to each other. He talks about how he perceives the difference with those players who went on to be some of the best in the world, like John McEnroe and the Bryan brothers. As a Brit myself, I also asked him what he thinks about Andy Murray's game!
(For the interview click on the picture or visit http://weechats.com/brilliant-people/dick-gould-stanford-tennis-coaching-legend/ )
The post Wee Chat with Dick Gould – Stanford tennis coaching legend – Part 2 appeared first on Wee Chats With Brilliant People.
37 episodes available. A new episode about every 30 days .