Manage episode 171149231 series 77893
By
Discovered by Player FM and our community — copyright is owned by the publisher, not Player FM, and audio streamed directly from their servers.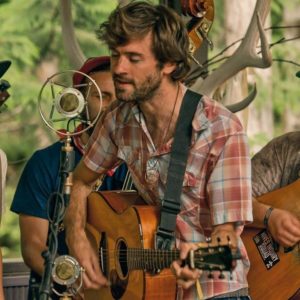 In this Wee Chat we talk to John Craigie, singer-songwriter musician.
John describes music as a "necessary expression" and a great release. He goes onto talk introspectively about his thoughts and feelings about his performances, how he reads the audience, copes with nerves and the joy it clearly brings him to be on the road and live and breathe his music.
Being in the present moment is a key aspect for his successful performances and something we know is important for many other top performers.
This was a really fascinating wee chat and we hope you love it as much as we did chatting to John Craigie.
Tweet something to us one you have enjoyed this podcast @WeeChats
Check out http://weechats.com/john-craigie-singer-songwriter for more information about John Craigie.
The post Wee Chat with John Craigie – Singer-Songwriter appeared first on Wee Chats With Brilliant People.
37 episodes available. A new episode about every 30 days .