Manage episode 150389667 series 77893
By
Dr. Alison Pope-Rhodius - MENTAL PERFORMANCE CONSULTANT
. Discovered by Player FM and our community — copyright is owned by the publisher, not Player FM, and audio is streamed directly from their servers. Hit the Subscribe button to track updates in Player FM, or paste the feed URL into other podcast apps.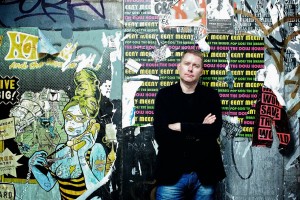 In this Wee Chat we talk to author and writer, Matthew Arlidge or as he is better known in the crime drama/thriller novel community, MJ Arlidge. He has worked in television for the last 15 years, specializing in high end drama production. Arlidge has produced a number of prime-time crime serials for ITV in the last five years, and is currently working on a major adaptation of The Last of the Mohicans for the BBC. He is now a very popular crime novelist having written various novels like Eeny Meeny and The Doll's House. In this Wee Chat He discusses the mental preparation he uses like motivation to write his novels along with his unique process of planning each novel. His latest book Liar Liar has been released this month in the US after receiving much praise in the UK.
Check out www.weechats.com/brilliant-people/matthew-arlidge-writer/
The post Wee Chat with Matthew Arlidge – Writer and Author appeared first on Wee Chats With Brilliant People.
37 episodes