Manage episode 123922340 series 77893
By
Discovered by Player FM and our community — copyright is owned by the publisher, not Player FM, and audio streamed directly from their servers.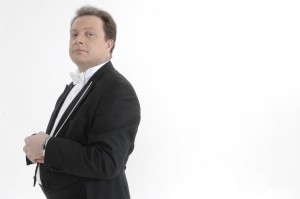 In this Wee Chat, which took place backstage at the great Philharmonic Hall of Liverpool, Alison talks to Mike Seal, who is an Associate Conductor for the CBSO (the prestigious City of Birmingham Symphony Orchestra), and he also conducts for other top orchestras. Mike talks about how he gets the most from his players, how he helps them feel more confident, what mental training techniques he uses to help his "mental triggers", how long it takes to learn a score and other fascinating stories. He includes lots of sporting analogies along the way, especially ones around the game of cricket, which is one of the loves of his life! If you would like to learn more about Mike's background and how to connect with him directly, check out www.weechats.com/brilliant-people/mike-seal-conductor/ for more information. So enjoy this Wee Chat over a cup of tea with the brilliant Mike Seal.
The post Wee Chat with Mike Seal, conductor appeared first on Wee Chats With Brilliant People.
37 episodes available. A new episode about every 30 days .