Manage episode 98047452 series 77893
By
Discovered by Player FM and our community — copyright is owned by the publisher, not Player FM, and audio streamed directly from their servers.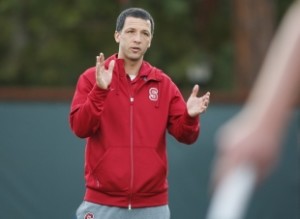 In this Wee Chat, Paul describes what mental preparation is to him, the mental training strategies he used as a player and what he wishes he used more as a player. He describes how he has now adapted to the intense world of being Head Coach of a top college tennis team after life on the pro tour and working in the corporate world. He gives advice for budding coaches.
http://weechats.com/brilliant-people/wee-chat-with-paul-goldstein
The post Wee Chat with Paul Goldstein, Stanford coach-former pro tennis player appeared first on Wee Chats With Brilliant People.
37 episodes available. A new episode about every 30 days .