Manage episode 124152950 series 77893
By
Discovered by Player FM and our community — copyright is owned by the publisher, not Player FM, and audio streamed directly from their servers.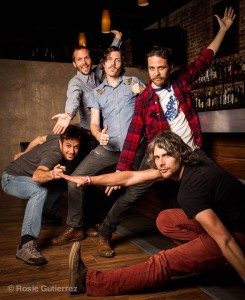 In this Wee Chat, we talk to The Brothers Comatose, a "Fun folk/bluegrass/Americana rowdy string band with a party vibe" (their own description of themselves!). This is our first interview with a whole band (and the 18 month old Charlie helped out) and what fun it was! Over a cup of tea and some British biscuits, they talked about their secret to traveling together and still getting on, the difference between performing in small bars and bigger venues, what they do to warm up, the role of alcohol in performance, and how they get their game face on! Enjoy this Wee Chat with the brilliant and exciting Brothers Comatose.
If you would like to learn more about The Brothers Comatose and how to connect with them directly, check out http://weechats.com/brilliant-people/the-brothers-comatose-band for more information.
The post Wee Chat with The Brothers Comatose – band appeared first on Wee Chats With Brilliant People.
37 episodes available. A new episode about every 30 days .