Manage episode 225178390 series 5302
Discovered by Player FM and our community — copyright is owned by the publisher, not Player FM, and audio streamed directly from their servers.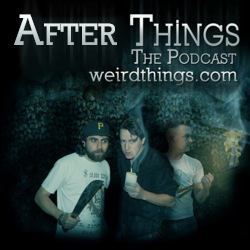 Listener Nick asks how we research in our various projects and we explore how that parallels and interweaves with the outlining and pre-production processes. How do you get over the dreaded first step? Send your project questions/ideas to neshcom@gmail.com, subject line "After Things."
Picks:
Andrew: How to Fail at Almost Everything and Still Win Big
Justin: Slate's Standoff
Brian: Something's Off with Andrew Heaton
Bryce: Your Kickstarter Sucks
Follow us on Facebook
Download url: http://www.itricks.com/upload/AfterThings011419.mp3
398 episodes available. A new episode about every 4 days .