Manage episode 244620867 series 1096027
By
Dr. Susanne Bennett / RadioMD
. Discovered by Player FM and our community — copyright is owned by the publisher, not Player FM, and audio is streamed directly from their servers. Hit the Subscribe button to track updates in Player FM, or paste the feed URL into other podcast apps.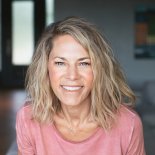 Change your financial health to decrease your stress and boost your longevity.Without our health, all areas of life suffer. For ultimate health and wellness, fiscal wealth is helpful. How can you build wealth and wellness with ease?
Money should be easy to discuss. Learn more about money. Investigate negative emotions connected to money.
The Money Triad

Mind: Money mind is set by age seven. What did you pick up in your childhood about money? How did financial dynamics play out around you? Was it okay to discuss money or was it surrounded by upset? What words and phrases do you currently use when talking about money?
Body: This is what we know about money. It's all about skill. Mastering the allocation of your money makes it a habit. Your wealth-building should become an embodied skill.
Spirit: Money doesn't grow on trees; wealth comes from inside of you. Appreciate your money and create a healthy relationship with it.
Listen as Krisstina Wise joins Dr. Susanne Bennett to discuss health and wealth.
329 episodes