Manage episode 234276781 series 1191071
By
Discovered by Player FM and our community — copyright is owned by the publisher, not Player FM, and audio streamed directly from their servers.
We talk with Pulitzer Prize-winning poet and writer Gregory Pardlo about his searing family memoir, AIR TRAFFIC: A Memoir of Ambition & Manhood in America (Knopf, April 2019).
Then, is New York State poised to pass the most ambitious Green New Deal in the country? We talk with economist Robert Pollin about New York's Climate and Community Protection Act.
Gregory Pardlo
In the annals of modern American labor history, few events are more notorious than the 1981 PATCO strike — the strike by the Professional Air Traffic Controllers Organization that pitted the union against newly-inaugurated president Ronald Reagan.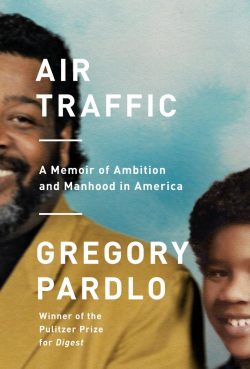 Reagan broke that strike by tearing up a long-accepted social pact of negotiation: instead of negotiating with the strikers, he fired them all, then blacklisted them from working in the industry ever again. Many think it was the beginning of the end of the power of the American labor movement — or at least the 20th century chapter of it.
But the PATCO strike and its outcome didn't just decimate the labor movement. It devastated the families of the striking workers — men who had dedicated their lives to a highly skilled, extremely demanding and well-paid job that was difficult to replace.
Pulitzer Prize winning poet Gregory Pardlo tells the story of that devastation in his powerful memoir, AIR TRAFFIC. For African American men like his father, who was a union leader, bouncing back after the loss of their jobs was made even more difficult by the barriers posed by a racist society.
But AIR TRAFFIC isn't only about the PATCO strike's impact on Pardlo's family. It also chronicles the triumphs and tragedies of several generations of family history. it's a richly realized ode to one man's remarkable father, to fatherhood, and to the frustrating yet redemptive ties of family.
Gregory Pardlo's collection Digest won the 2015 Pulitzer Prize for Poetry. He is Poetry Editor of Virginia Quarterly Review and teaches in the graduate writing program at Rutgers-Camden University.
Economist Robert Pollin
New York might be poised to pass the most ambitious climate change plan in the country. Several years ago, NY Renews, a coalition of 125 environmental, labor and community groups, crafted the Climate and Community Protection Act (CCPA), with the goal of making New York fossil fuel free by 2050.
The CCPA not only mandates an economy-wide shift to renewable energy, but also sends resources to vulnerable, historically disadvantaged and front line communities, while establishing supports for workers in current fossil fuel jobs.
The Act passed the New York State Assembly for three years running, but was bottled it up in committee in the Senate. Now, the bill is again being considered in the New York State legislature, but this time with a real chance of passage.
Several months ago, Francesca interviewed economist Robert Pollin of the University of Massachusetts, who wrote an economic analysis of how the CCPA could actually be implemented. At the time, passage of the CCPA looked like a long shot, but with Senator Chuck Schumer endorsing it this week, it's clear support is growing. Pollin says the goals of the Climate and Community Protection Act are ambitious but achievable.
The post Gregory Pardlo, AIR TRAFFIC and Robert Pollin on NY's Climate and Community Protection Act appeared first on Writer's Voice.
182 episodes available. A new episode about every 0 hours averaging 55 mins duration .