Manage series 1854678
Discovered by Player FM and our community — copyright is owned by the publisher, not Player FM, and audio streamed directly from their servers.
This story is part of a WNYC multimedia project called The People's Guide to Power, which came out of the wave of activism that followed the 2016 presidential election. Get a closer look at how government works in our region – and how it doesn't. See video and hear the stories of people who chose to get involved — some with more luck than others. And learn how you can take some first steps into the fray.
For many women and girls, Nov. 9 was a primal scream kind of moment.
Hillary Clinton conceded to Donald Trump after an election cycle that churned up issues of misogyny, sexual assault and "locker-room talk." It was a day that a woman with experience in government and international affairs lost a job to a man with none.
In her concession speech, Clinton addressed girls in particular.
"Never doubt that you are valuable and powerful and deserving of every chance and opportunity in the world to pursue and achieve your own dreams," she said.
In the post-election world, girls and young women must believe in their value and power with even more conviction, all while girding themselves for encountering sexism, said Shauna Pomerantz, an associate professor focusing on girlhood and youth culture at Brock University in Ontario. She co-authored the recent book, Smart Girls, which delves into what Pomerantz calls the myth of post-feminism.
"Don't we want to encourage girls? Absolutely," said Pomerantz. "But they have to be armed with the realities of our culture."
And "girl power" messaging must be heard by boys, too.
"Otherwise we're just reproducing the same issues over and over again," said Pomerantz, "where young men are taught to be tough and manly, and that the world is their oyster and they can take what they want — and they will. And we're telling girls that they can do all of those things too — but they can't."
WNYC spent time with three young women, all teenagers, who reflected on their own ambitions and feelings of empowerment, while pointing out the mixed messages and unique obstacles that girls face.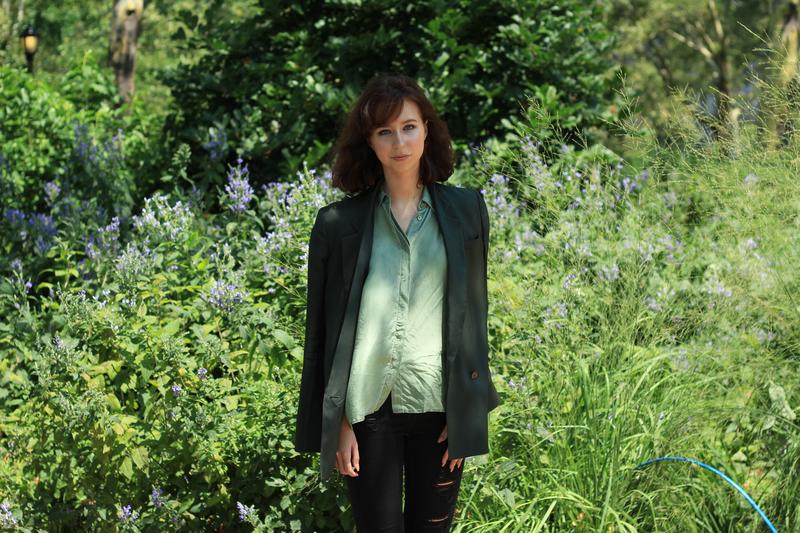 Yana Kalmyka, 18, lives in Brooklyn.
(Bo Jacober)
Yana Kalmyka, 18, who graduated from a Brooklyn high school in June, said the constant girl-power messaging can be exhausting when it's only heard by girls.
"We know we're powerful. We know that we have strong voices and things that should be heard. But I feel like, sometimes, men don't get it."
She added, "I have a lot of privileges in this country as a white person, as a Catholic person. But even for me, sometimes I feel like I have to work 10 times as hard."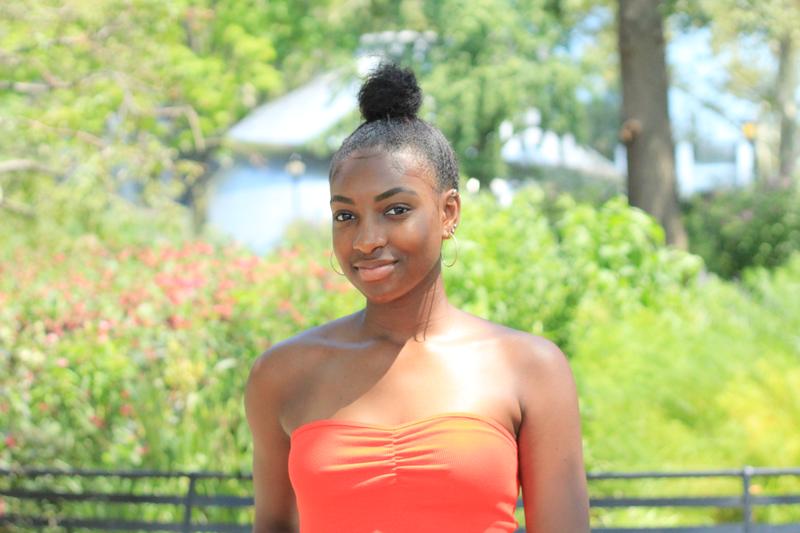 Laura Richmond, 16, lives in Queens.
(Bo Jacober)
"Personally, I don't really have very many people telling me that I can do whatever I want to do and be whoever I want to be," said Laura Richmond, 16, though she credits both of her parents with giving her encouragement and fostering her sense of ambition.
"My father was always influential in my life, and making sure I knew there was nothing that could stop me besides myself," she said. "I think that's my drive for the person that I am today. I'm very determined. When people tell me that I can't do something, it makes me want to go even harder."
She thinks that positive messages are always helpful, but so is realism.
"I think it is important that it is said to the little girls that the world isn't fair," said Laura. "I feel like it's better to be real and honest than to sugarcoat it, and to set them up for a world of fantasies and fairy tales. It's not going to help them at the end of the day."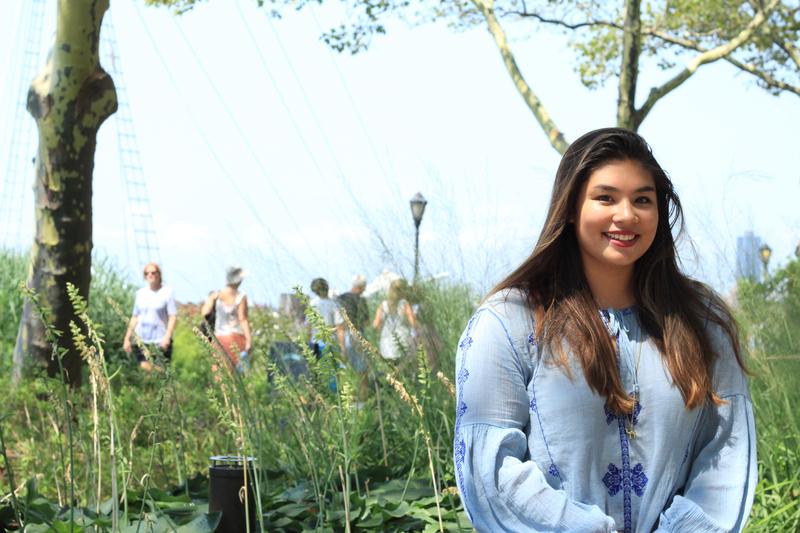 Halle Paredes, 18, is from South Norwalk, Connecticut.
(Bo Jacober)
"Girls, I think, need extra support, because there are a lot of influences that tell them that they're not pretty enough, or skinny enough, or smart enough or practical enough," said Halle Paredes, 18. Her list continued with all of the expectations imposed on girls.
Boys, of course, have societal expectations that can be just as stifling. But, as Halle said, women don't enjoy the same overall privileges as men in ways that are both mundane and significant.
"I walk down the street everyday and get catcalled," she said. "Like, there's a wage gap."
For those reasons, and more, women need each other.
"I believe in the idea of girl power in that the fact that we're living in a world where our reality is our reality — it really helps to share experiences and share strength and band together."
Click on the audio player above to hear the full story directly from Yana, Laura and Halle.
Special thanks to Girl Be Heard, which connected WNYC with Laura Richmond and Halle Paredes.
843 episodes available. A new episode about every 4 hours averaging 22 mins duration .