Manage episode 191589376 series 88957
By
Discovered by Player FM and our community — copyright is owned by the publisher, not Player FM, and audio streamed directly from their servers.
La 701-a E_elsendo el la 14.11.2017 ĉe www.pola-retradio.org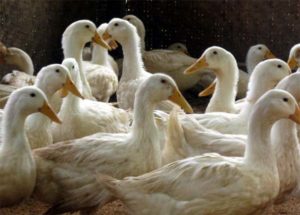 – Niaj hodiaŭaj antaŭmikrofonaj gastoj estas novaj studentoj de la Interlingvistikaj Studoj en Poznano el Rusio – Tatiana Stepanova kaj Ilia Gnusarev. Ilia entuziasmo sendube jam nun povas sproni laŭvicajn studaspirojn por la laŭvica studsesio post tri jaroj.
– Niaj komencaj aktualaĵoj rilatas al aliĝo de Pollando al la sekurecstrukturo de la Eŭropa Unio, PESCO; al la ĵus funkciigita Centro pri medicina simulado, kiu servas al medicinstudentoj kaj al la daŭranta kampanjo populariganta en Pollando la anseran viandon en la ĉiutaga aŭ festa menuoj.
– La sciencbultena temo traktas la nedezirindajn sekvojn de cezara sekco, tio estas operacia enmondigo de la beboj.
– Muzike akompanas nin Platano per la kanto "Lasta Kant'" el la KD Hiphopa Kompilo eldonita de Vinilkosmo; ni prezentas krome koncertan version de la pola skolta kanto en la plenumo de Suzana dum ARKONES-2017.
– La akompana al la programinformo interreta foto rilatas al la polaj anseroj, ŝatataj kaj frandataj ankaŭ eksterlande.
– Nia elsendo estas aŭskultebla ankaŭ en jutubo pere de: https://www.youtube.com/results?q=pola+retradio&sp=CAI%253D
223 episodes available. A new episode about every 3 days averaging 25 mins duration .