Manage episode 162678634 series 1259080
By
Discovered by Player FM and our community — copyright is owned by the publisher, not Player FM, and audio streamed directly from their servers.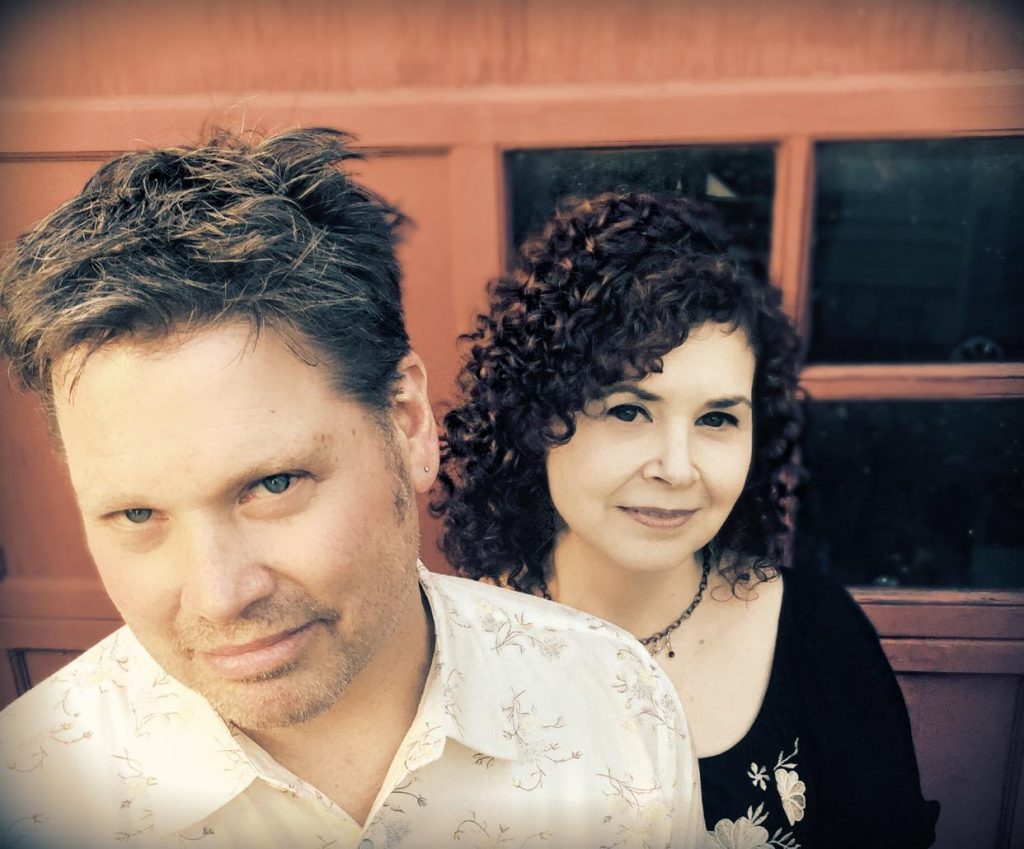 Jeff Overbo and Maria Francis are Portland's Silver Lake 66.
Stream or download Episode #77: Episode 77 w/ Silver Lake 66
America's highway, Route 66, covers nearly 2,500 miles from Chicago to the Southern California Coast and for a long time served as the main path for those who migrated West in the early part of the last century.
Regaled in popular culture over the past 100 years, Route 66 serves as the perfect metaphor for the road traveled by our guests for Episode #77 of That Much Further West Podcast, our friends Maria Francis and Jeff Overbo of Silver Lake 66. The Portland-by-way-of-Minneapolis-via-Los Angeles group has taken the long road, overcoming the real life obstacles of age and illness and emerging with one of this year's finest albums, titled "Let Go Or Be Dragged" (check out this review in No Depression).
On this episode, Maria and Jeff share stories of their journey through 80s — starting in Midwest biker bars, traveling the country in stinky vans, booking shows by pay phone and living on beer and peanut butter. The road led them to move to Los Angeles, where they fell in with a like-minded group of Americana musicians that first held court at The Palomino club and went on to varying degrees of fame — folks like Lucinda Williams, Jim Lauderdale and Dale Watson.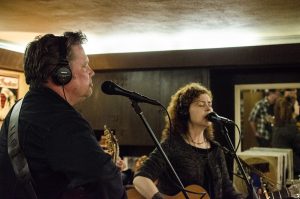 Jeff and Maria, sharing their terrific music in The Helm as Silver Lake 66. Photo by Anne Marie for Local Hero Media
Soon their peers became big influences and they began to write and perform in the alt-country realm, a place they've stayed even after moving to Portland in the 90s. After a long period out of the public spotlight, the married couple slowly began to emerge with a batch a well-crafted tunes that display each player's knack for poignant storytelling as well as their natural chemistry as players and harmony singers.
Now armed with a fantastic new album, Silver Lake 66 is poised to make a big splash on the burgeoning Portland Americana scene. Their album release show, scheduled for Saturday, Oct. 22, at the Alberta Street Pub in Portland, is sure to be a celebration of not just the hard road they've traveled but also the open road and blue skies ahead.
We think you'll really enjoy the stories and the sharing of their wonderful music, so tune in and prepare to be moved by the spirit of Silver Lake 66.
Here's the playlist:
Sherman County, Silver Lake 66
Devil's Looking For Me, Silver Lake 66
Bury My Bones In Arkansas (LIve In The Helm), Silver Lake 66
Pineola, Lucinda Williams
Country Comforts, Rod Stewart
Return Of The Grievous Angel, Gram Parsons
Magnolia (Live In The Helm), Silver Lake 66
Walk Away (Live In The Helm), Silver Lake 66
Doctor, Silver Lake 66
54 episodes available. A new episode about every 22 days .