Manage episode 229319782 series 94437
By
Animal Radio®
. Discovered by Player FM and our community — copyright is owned by the publisher, not Player FM, and audio is streamed directly from their servers. Hit the Subscribe button to track updates in Player FM, or paste the feed URL into other podcast apps.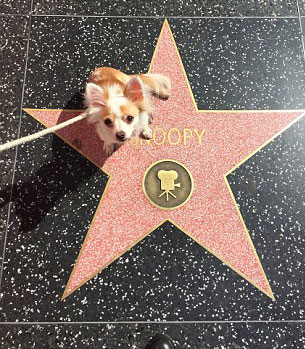 Suing Baywatch Actress and Rover.com
Rover.com and the WAG app have come under a lot of criticism lately for their transparency about several pet deaths. We speak to attorney Robert Tauler who is currently suing former Baywatch actress Angelica Bridges and Rover.com for negligence. Apparently the actress was the pet sitter during an incident with the plaintiff's dog.
Listen Now
Unique Ways To Memorialize Your Pet
Michelle Gaylord tells us how she organically grew her business into a celebration of the lives of pets. From the simple pendant that contains cremains to wine glasses made with your pet's ashes, she'll talk about some of the more unique ways people have chosen to memorialize their pets.
Listen Now
Regulating Distribution of Opioids for Pets
Under a new bill introduced in the State House, pet parents will be required to microchip their pets in order to get opioid painkillers for their pet. The politician who wrote the bill says it is an attempt to stop addicts from fraudulently obtaining narcotics for their pet to feed their own addiction. Minnesota is testing a system using microchips in pets that, when scanned, would tell them if another vet just prescribed opioids at another clinic. States such as Colorado and Maine require vets to look at a pet owner's past medication history before dispensing opioids or writing an opioid prescription.
Listen Now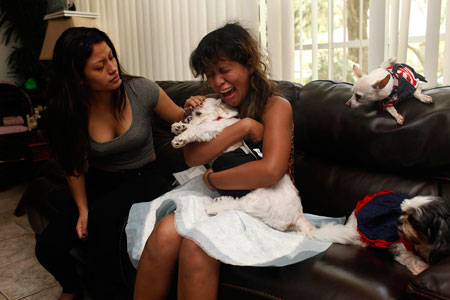 Photographer Captures Last Moment Of Pets Life
Photojournalist Ross Taylor's latest project captures the last moments between humans and their pets prior to euthanasia. Admittedly a difficult subject, he explains his mission as a guide to assist those going through this process.
Listen Now
Dogs and Owners Share Personality Traits
We've all seen pictures of dogs and their owners who look alike. Now there's a study that has found that dogs resemble their owners in an entirely different way, meaning their personalities actually tend to be similar. A highly agreeable person is twice as likely to have a dog that is highly active and excitable and less aggressive than someone who is less agreeable. The study also found that conscientious owners rated their dogs as more responsive to training and neurotic owners rated their dogs as more fearful. The hypothesis is that part of it is the dog you pick and the other part of it is the dog it ultimately becomes because of you.
Listen Now

Read more about this week's show.
935 episodes