Manage episode 208723773 series 67162
By
In Your Head Wrestling Radio
. Discovered by Player FM and our community — copyright is owned by the publisher, not Player FM, and audio is streamed directly from their servers. Hit the Subscribe button to track updates in Player FM, or paste the feed URL into other podcast apps.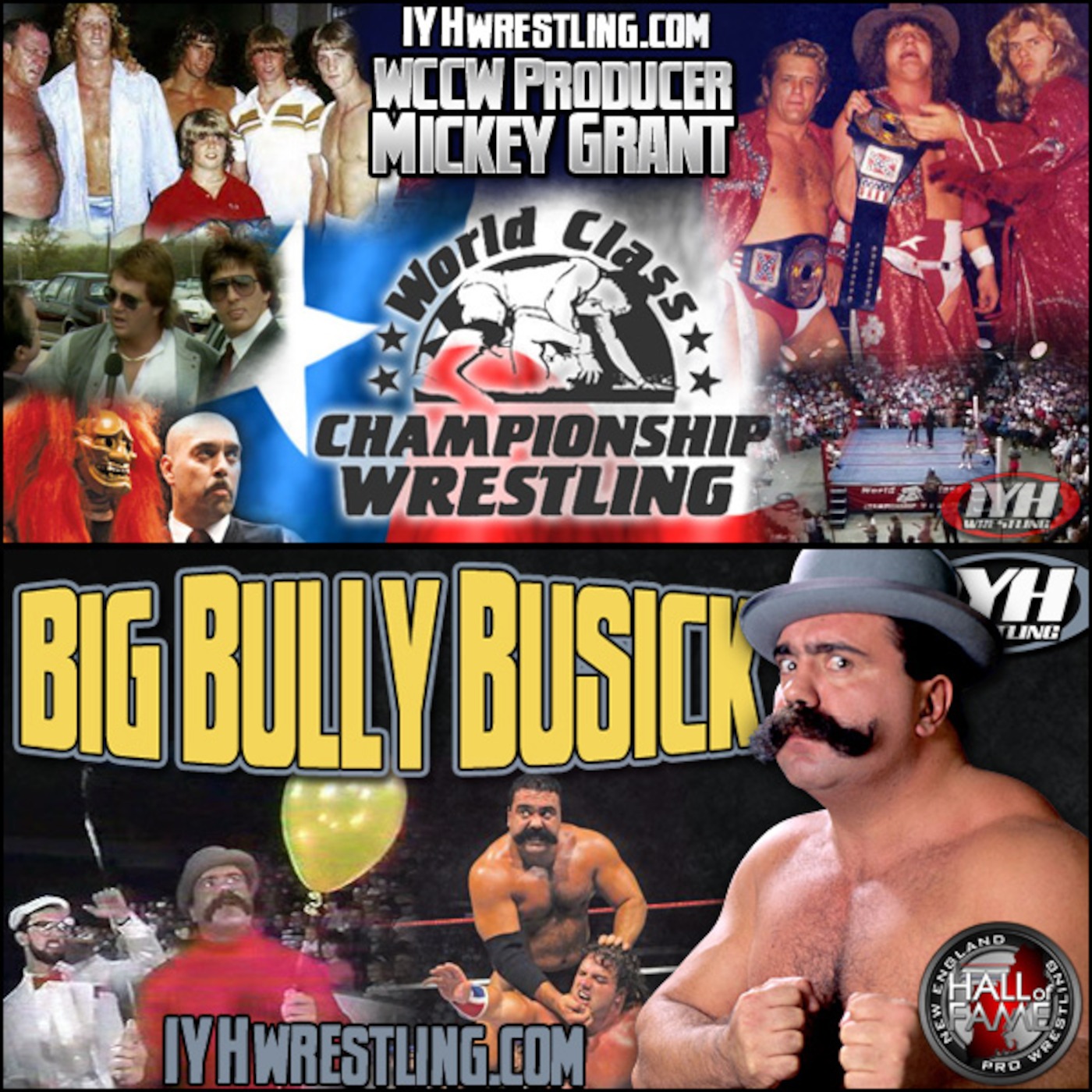 We opened the show with former WCCW Producer Mickey Grant covering: - World Class Championship Wrestling - Fritz Von Erich - WCCW's innovations for TV wrestling - The youth of the company - Gary Hart - The Von Erich brothers - The Freebirds - Music in wrestling - The Sportatorium - "Gentleman" Chris Adams - his Fighting Spirit article - His current work as a film maker and his new documentary "Burning Green" which needs your help to get finished. Here are several ways: FUNDING:
http://www.burninggreenfilm.com/funding.html
EDITING:
https://www.indiegogo.com/projects/burning-green-editing/x/5341362
Or simply Paypalling Michael Grant at Mickeyfilm@live.com For phone number to contact Mr. Grant for direct funding please message jackinyourhead@gmail.com We were then joined by Big Bully Busick going over: - his bowler and the Bully look - the stump puller - Sid Vicious - Mike McGuirk - The passing of the Warrior - The Heart Punch - Much more including his upcoming appearance for New England Fanfest June 21st in Warwick, RI. For your ticket information please visit:
http://nepwhof.weebly.com/
Joseph Bruen of the New England Fanfest also joined us to go over the event as well as The New England Hall of Fame. Jack and OIB then went over the week in wrestling covering: - Legend's House debuting - RAW - Warrior tribute on RAW - Eric Young winning the TNA title - Jeff Jarrett's GFW - Much more so check out this jam packed IYH !!!
200 episodes