Manage episode 209222022 series 1147596
By
PLAY POD | T-Dance Bliss
. Discovered by Player FM and our community — copyright is owned by the publisher, not Player FM, and audio is streamed directly from their servers. Hit the Subscribe button to track updates in Player FM, or paste the feed URL into other podcast apps.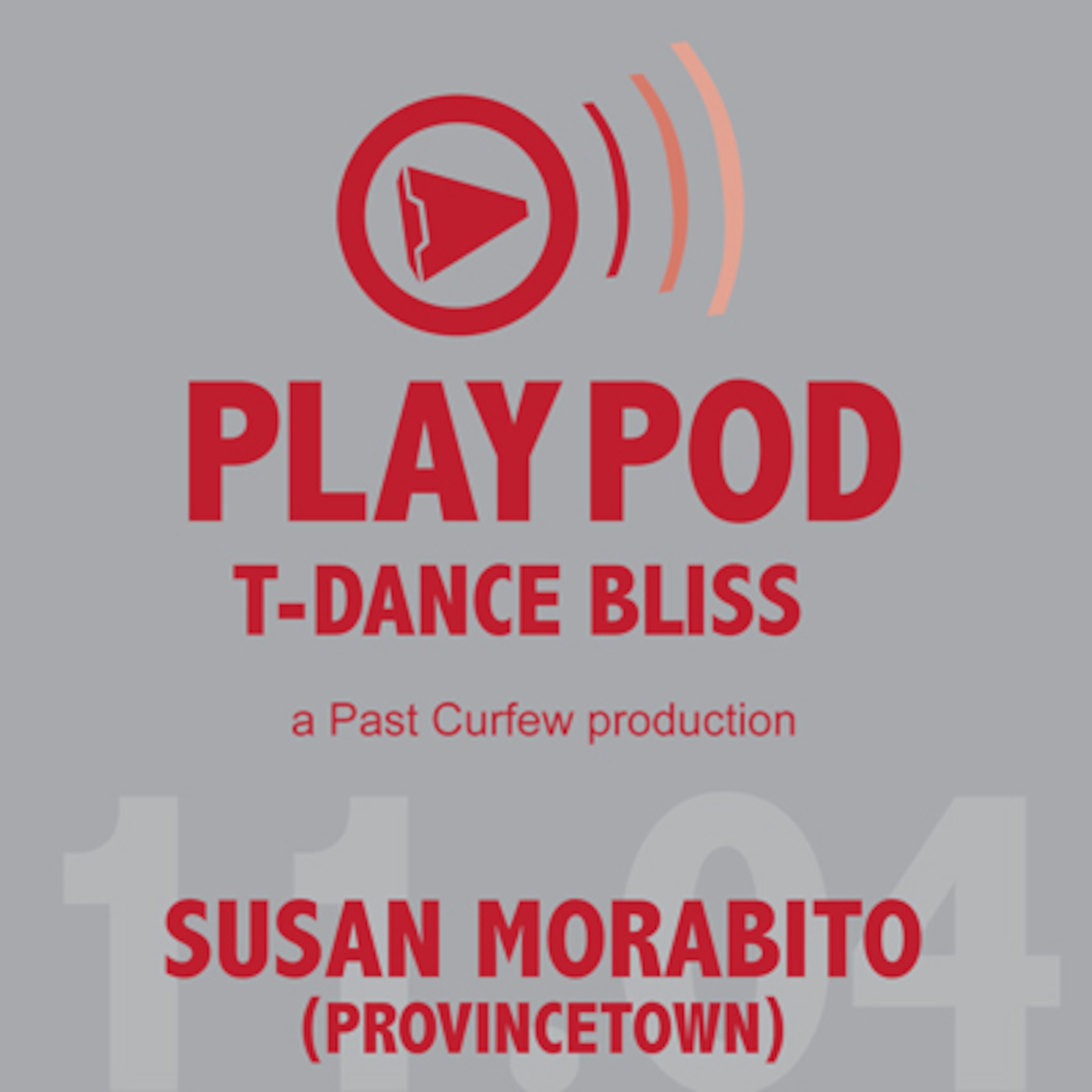 PLAYPOD 11.04
Susan Morabito (PTOWN)
PLAY T-Dance Celebrates 10 Years
-----
Susan Morabito
http://www.susanmorabito.com
http://www.facebook.com/soozm
http://music3945.podomatic.com/
As change comes to the music industry Susan Morabito still delivers the euphoric musical sophistication that takes one on a profound journey that becomes a celebration of life. Whether she spins dark and sexy, soulful and smooth or light and happy it is the vision, creativeness, execution that sets Morabito apart from the others. Her musical performance at any given moment can control a dance floor. With effortless ease she takes her dancers on an incredible uplifting ride.
Morabito understands her dancer's emotions. She delivers a sense of togetherness with her collective, commanding and powerful rhythm. She is experimental, original and the energy she brings to the dance floor is tangible. Susan has played a fundamental role in musical education and evolution. In over 25 years of playing for varied audiences nationally with her own sophisticated distinct style she has touched, influenced and moved others.
-----
Track Listing:
01. Church - Two Bears
02. S.O.S. – Duptribe
03. Crazy - Black Coffee
04. Juju - Black Coffee
05. I'll Never Give Up - Balazko
06. The Cure & The Cause - Tracey K
07. Look for Love - Cerrone (Remix)
08. Love is You - DJ Meme Orchestra
09. Work It - Muzzaik
10. Teardrop - Bertolini
11. Fever - Dario
12. Big Love - Suzanne Palmer (Remix)
13. Musical Freedom - Candy Station
14. Jumping - Katherine Ellis
15. Your Love Is Song - Switchfoot
16. Look Into Your Heart - Max C
17. I Want You - Paul Harris
18. Everybody Want to Rule The World - Zander Bleck (Remix)
-----
Our Next Event:
PLAY T-Dance
San Francisco
Sunday, July 31, 2011
Music by Susan Morabito
-----
Flirt. Frolic. Dance. A Tradition That Never Gets Old.
In July of 2011, PLAY T-Dance celebrated 10 years as one of the Bay Area's most popular and longest running t-dance events. Since it's launch in 2001, PLAY T-Dance has become notorious for its unique and engaging themes, abundant hospitality, unrivaled production values and the most uplifting and energetic t-dance music on left coast. Thousands of men (and even some women) have flirted, frolicked and danced to their favorite t-dance tunes, spun by world-class DJ talent including Susan Morabito, Paul Goodyear, Joe Gauthreaux, John LePage, Lydia Prim, David Knapp, Andy Almighty, Ted Eiel, Rob Kaftan, Warren Gluck, Reed McGowan and Pete Savas. Getting dressed up for one of PLAY T-Dances themes is one of thee most anticipated local rituals with popular themes like Glow Party, Sports Gear, Pajama Party, Fire Island, Pig Party, Prison, Camp PLAY Military, and USS PLAY Navy/Sailor. The hospitality at PLAY T-Dance, unsurpassed by any event, includes a huge fruit, candy and gum table, massage therapists, greeters and hosts, as well as mouthwash and sterile hand wash in the bathrooms. Even after 10 years PLAY T-Dance continues to grow in popularity and Past Curfew is committed to taking steps to continue to build on its legacy.
In July of 2011, with the help of Two Knights Event, PLAY T-Dance premiered in Seattle with Northwest favorite, John LePage. Look for PLAY T-Dance to return to Seattle soon.
In August of 2011 PLAY T-Dance was the official closing party for Lazy Bear Weekend with San Francisco Bay Area favorite DJ Russ Rich.
In November 2011 PLAY T-Dance returns to San Francisco with International DJ and Producer Wayne G.
2012 will be the year of the local up-and-coming DJs featuring some of San Francisco's and Seattle's best new talent. Look for dates featuring DJ Steve Sherwood, DJ Craig Gaibler, DJ Russ Rich and George Delmar.
-----
flirt. frolic. dance.
PLAY T-Dance
San Francisco
http://www.playtdance.com
http://pastcurfew.tumblr.com/
http://www.facebook.com/pastcurfew
12 episodes