Manage episode 268133356 series 2527371
By
Andrea Subissati and Alexandra West
,
Andrea Subissati
, and
Alexandra West
. Discovered by Player FM and our community — copyright is owned by the publisher, not Player FM, and audio is streamed directly from their servers. Hit the Subscribe button to track updates in Player FM, or paste the feed URL into other podcast apps.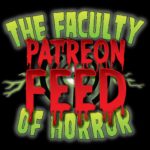 Alex is back with Julie and Ray to continue their summer pastime of making terrible terrible decisions! This time with Brandy, Jack Black and some dubious geography trivia.
Get your rain slicker, your tanning bed and some popcorn and join the fun!

Right click or option-click here and choose "Save Target As"
105 episodes