Manage episode 216016380 series 31376
By
Discovered by Player FM and our community — copyright is owned by the publisher, not Player FM, and audio streamed directly from their servers.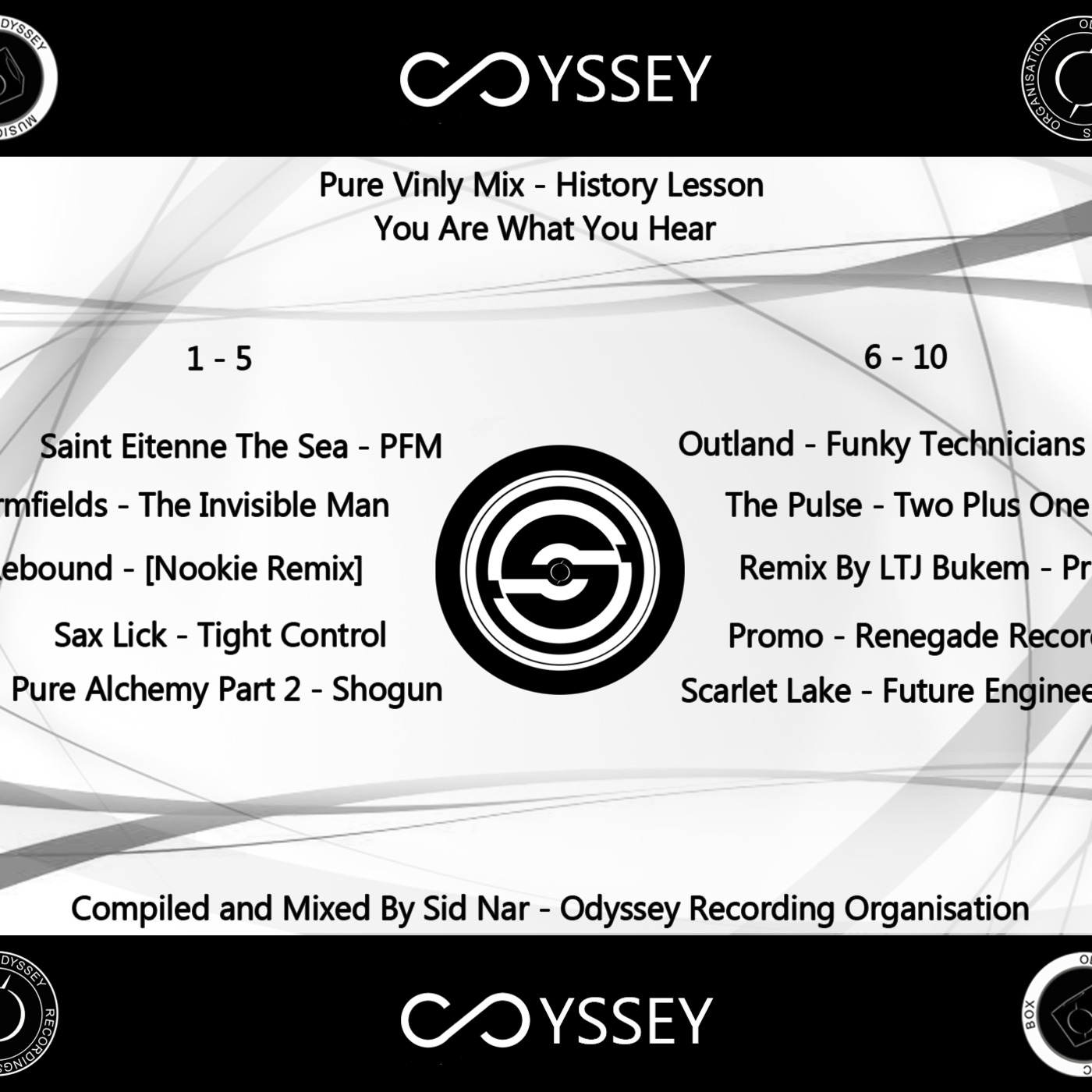 Sid Odyssey Nar I have been following the scene since the early 90's i.e. Quest/Fibre Optic/Pandemonium following through the progression in to World dance, Dreamscapes, Progression Sessions (Good Looking Records). I started mixing at the age of 19 buying records from the historic local music store Ruby Red Records. My style originates from jungle through to atmospheric, jazzy and chilled out drum & bass. I am currently producing music for my label and organizing Odyssey events. Tracklist. Infinity Odyyssey Pure Vinly Mix - History Lesson - You Are What You Hear Saint Eitenne The Sea – PFM Stormfields - The Invisible Man Rebound - [Nookie Remix] Sax Lick - Tight Control Pure Alchemy Part 2 – Shogun Outland - Funky Technicians The Pulse - Two Plus One Remix By LTJ Bukem – Promo Promo - Renegade Recordings Scarlet Lake - Future Engineers Compiled and Mixed By Sid Nar - Odyssey Recording Organisation
61 episodes available. A new episode about every 187 days averaging 71 mins duration .