Manage episode 209222019 series 1147596
By
PLAY POD | T-Dance Bliss
. Discovered by Player FM and our community — copyright is owned by the publisher, not Player FM, and audio is streamed directly from their servers. Hit the Subscribe button to track updates in Player FM, or paste the feed URL into other podcast apps.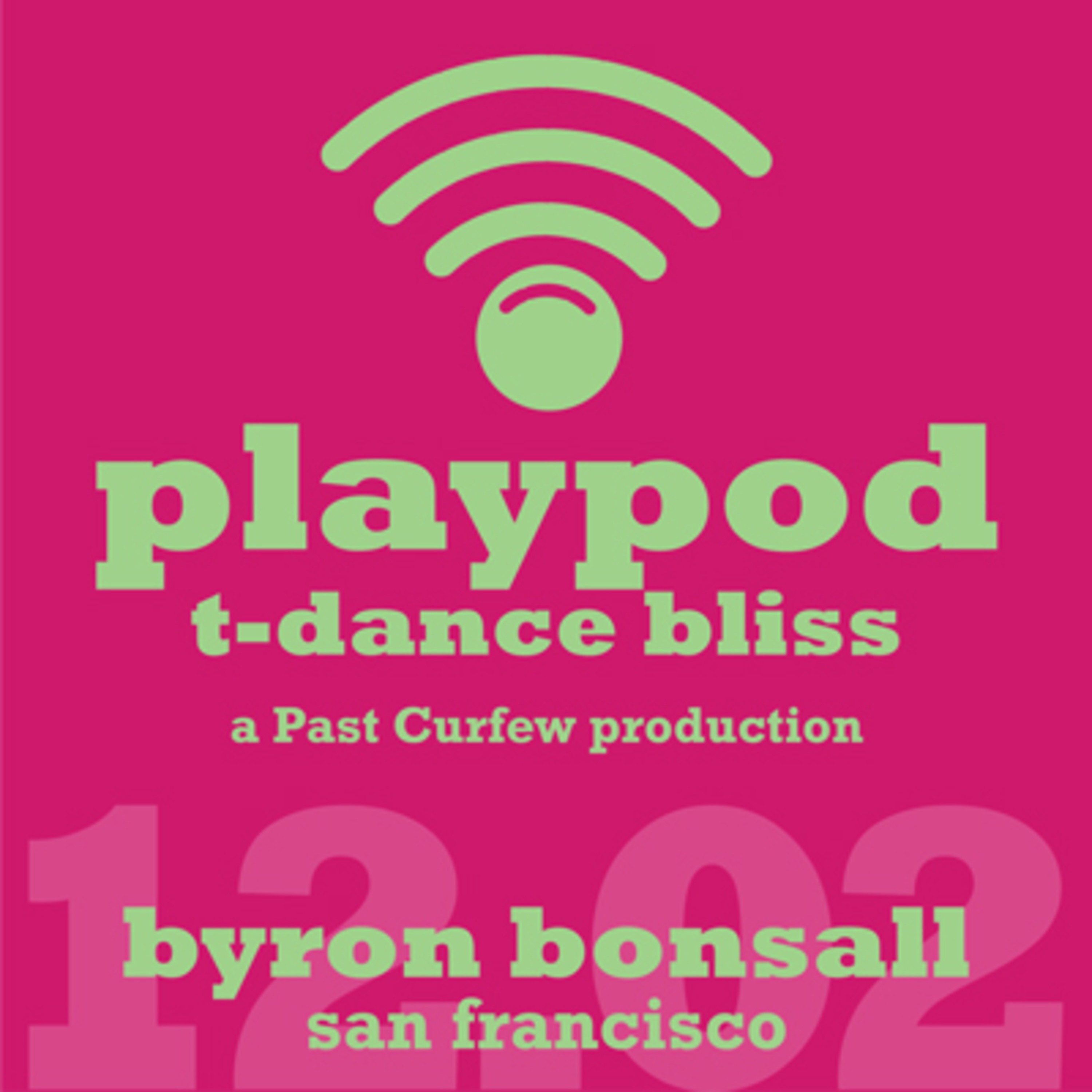 PLAYPOD 12.02
DJ Byron Bonsall (SFO)
-----
DJ Byron Bonsall
Website:
http://www.djbyron.com/
Facebook:
https://www.facebook.com/pages/DJ-Byron-Bonsall/144964828892578?
Growing up in rural Nebraska tends to make one's musical interest lean a certain way. But even at a young age, Byron knew there was more to music than what he heard on the local country western radio stations. It was in junior high that Byron DJ'd his first dance with his cousin. Even then his eclectic taste in music came out (Star Wars Theme by Meco anyone?).
After moving to San Francisco, Byron stated taking in the sights and sounds of such parties as MASS and CLUB UNIVERSE, all having a huge impact on him. Byron has developed the philosophy of keep the crowd moving and make sure they leave with a smile. His mix of equal parts upbeat house, anthems, and progressive sounds (with a splash of disco and trance) has earned him a faithful following.
"If you don't leave with a smile on your face and maybe a little sweaty, I haven't done my job." There is nothing better than leaving a club thinking "that was fun!" Byron wants you to think that same way. "Just come in, dance your ass off for a few hours and have a memorable time. Drop off your worries at the door. They'll be waiting for you when you leave. Until then, you belong to me!"
-----
Track Listings:
1. Life Saviour - Green Children (7th Heaven Club Mix)
2. Fool For You ft. Wray - Steve More (7th Heaven Club Mix)
3. I Will Follow 2011 - Una Mass (Dulcie Danger Remix)
4. So Alive - Avalon Superstar (Vocal Club Mix)
5. Got To Be Real ft. Shena - Groovesplitters (Soulshaker Club Mix)
6. Finger on the Trigger (Love is in Control) - Deni Hines & The A-Funk Allstars (7th Heaven Club Mix)
7. It Doesn't Matter ft. Shena - Jay C & Oliver Lang (Original Mix)
8. They Say It's Gonna Rain - Hazel Dean (Sleazesisters Remix)
9. The Way I Like ft. Wendy - Diego Donati vs F&A Factory (Original Extended)
10. Keep On Jumpin' - Joey Negro & Z Factor (Luigi Rocca Remix)
11. 3AM Eternal - Serge Devant (Serge's KLF Remix)
12. Last Exit - Simon Jain (Original Mix)
13. Beautiful Stranger ft. Melissa Totten - Wayne G (Wayne G & Andy Allder Atlantis Anthem Mix)
14. Finish Line - Yasmin (Freemasons Pegasus Dub)
15. Be With You - Erasure (Moto Blanco Club Mix)
16. Jealousy - Will Young (The Alias Club Mix)
-----
Our Next Event:
PLAY T-Dance
Up Your Alley Weekend
Sunday, July 29, 2012
DJ Craig Gaibler
-----
Flirt. Frolic. Dance. A Tradition That Never Gets Old.
In July of 2011, PLAY T-Dance celebrated 10 years as one of the Bay Area's most popular and longest running t-dance events. Since it's launch in 2001, PLAY T-Dance has become notorious for its unique and engaging themes, abundant hospitality, unrivaled production values and the most uplifting and energetic t-dance music on left coast. Thousands of men (and even some women) have flirted, frolicked and danced to their favorite t-dance tunes, spun by world-class DJ talent including Susan Morabito, Paul Goodyear, Joe Gauthreaux, John LePage, Lydia Prim, David Knapp, Andy Almighty, Ted Eiel, Rob Kaftan, Warren Gluck, Reed McGowan and Pete Savas. Getting dressed up for one of PLAY T-Dances themes is one of thee most anticipated local rituals with popular themes like Glow Party, Sports Gear, Pajama Party, Fire Island, Pig Party, Prison, Camp PLAY Military, and USS PLAY Navy/Sailor. The hospitality at PLAY T-Dance, unsurpassed by any event, includes a huge fruit, candy and gum table, massage therapists, greeters and hosts, as well as mouthwash and sterile hand wash in the bathrooms. Even after 10 years PLAY T-Dance continues to grow in popularity and Past Curfew is committed to taking steps to continue to build on its legacy.
In July of 2011, with the help of Two Knights Event, PLAY T-Dance premiered in Seattle with Northwest favorite, John LePage. Look for PLAY T-Dance to return to Seattle soon.
In August of 2011 PLAY T-Dance was the official closing party for Lazy Bear Weekend with San Francisco Bay Area favorite DJ Russ Rich.
2012 will be the year of the local up-and-coming DJs featuring some of San Francisco's and Seattle's best new talent. Look for dates featuring DJ Steve Sherwood, DJ Craig Gaibler, DJ Russ Rich and DJ Byron Bonsall.
-----
flirt. frolic. dance.
PLAY T-Dance
San Francisco
http://www.playtdance.com
http://www.facebook.com/playtdance
http://pastcurfew.tumblr.com/
http://www.facebook.com/pastcurfew
12 episodes