Manage episode 209222018 series 1147596
By
PLAY POD | T-Dance Bliss
. Discovered by Player FM and our community — copyright is owned by the publisher, not Player FM, and audio is streamed directly from their servers. Hit the Subscribe button to track updates in Player FM, or paste the feed URL into other podcast apps.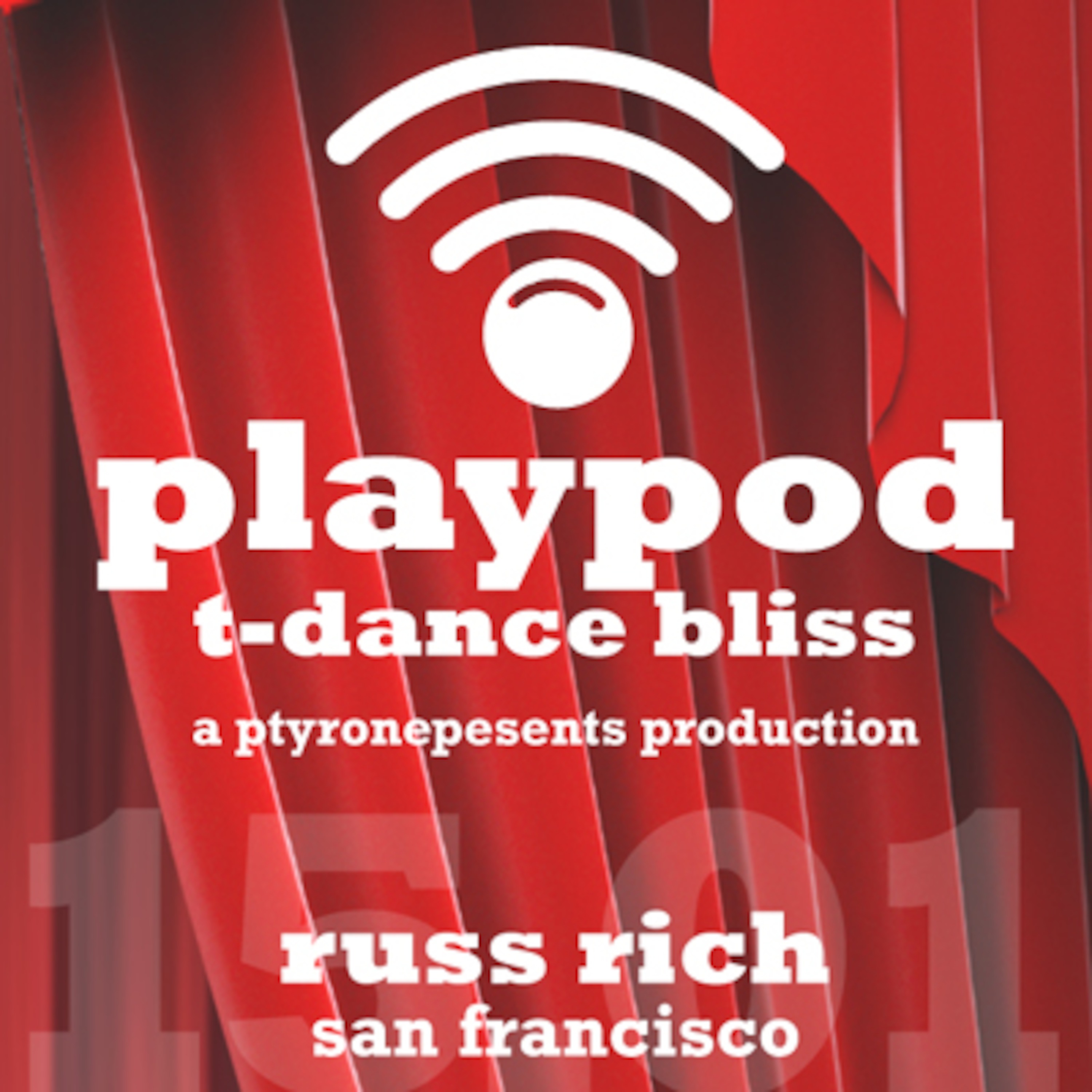 PLAYPOD 15.01
15.06.02
DJ RUSS RICH (SFO)
Russ Rich is one of San Francisco's most versatile DJs. Early on in his DJ career, he became known for his happy and uplifting vocal style. After several years spinning local bars and T-Dances, he graduated to headliner status, playing peak time sets at clubs like "Industry" at Mighty, "Hero" at Ruby Skye, and "Colossus" at 1015 Folsom. In 2011, Russ won "San Francisco's Next Top DJ" competition, and in 2013, he won a nationwide contest for Gay Internet Radio Live. That same year, Russ was named Resident DJ for PLAY T-Dance, held annually following the Up Your Alley Street Fair. Recently, Russ began producing remixes of Coldplay, Katy Perry, Ellie Goulding, Demi Lovato, Peyton, 7th Heaven and Carlos Gallardo. His original collaboration with DJ Phil B ("Insane") became a #1 hit on Dance World Radio. This summer, Russ will release his first collaboration with DJ Philip Grasso, a cover of Freemasons "Love on My Mind" featuring Debby Holiday and Leo Frappier.
More information and music are available at:
Website:
https://soundcloud.com/dj-russ-rich
Facebook:
https://www.facebook.com/RussRich
Track Listings:
1. Crazibiza & Chris Willis - Lonely One (Original Club Mix)
2. The Magician ft. Years and Years - Sunlight (Russ Rich & Leo Frappier Re-Werq)
3. Brian Kent - On Every Page (Russ Rich & Leo Frappier Classic House Mix)
4. Martha Wash - Free People (John LePage & Brian Cua Club Remix)
5. Stonebridge & Amie M - Losing Control (Bojan Club Mix)
6. Ariana Grande - One Last Time (Barry Harris Club Mix)
7. Guy Sheiman ft. Hannah Gold - Alive (Razor N Guido Club Mix)
8. Carly Rae Jepsen - I Really Like You (Wayne G Club Mix)
9. Abigail ft. DJ Grind and Toy Armada - Let the Joy Rise (Original Club Mix)
10. Dirty Disco ft. Debby Holiday - Lift (Barry Harris Club Mix)
11. Madonna - Ghost Town (Offer Nissim Club Mix)
12. Ella Henderson - Ghost (DJ Grind & Toy Armada Club Mix)
13. Ed Sheeran - Thinking Out Loud (Seamus Haji Club Mix)
Since 2001, PLAY T-Dance has been giving folks in the Bay Area the occasion to flirt, frolic and dance to their favorite tea dance music. PLAY T-Dance has become renowned for its unique and engaging themes, abundant hospitality, unrivaled production value and the most uplifting and energetic music on the planet.
flirt. frolic. dance.
PLAY T-Dance
San Francisco
http://www.playtdance.com
http://www.facebook.com/playtdance
12 episodes