Manage episode 267013507 series 2747797
By
Universo Who Podcast 3.0
. Discovered by Player FM and our community — copyright is owned by the publisher, not Player FM, and audio is streamed directly from their servers. Hit the Subscribe button to track updates in Player FM, or paste the feed URL into other podcast apps.
Olá, amigos.
Nesse podcast comentamos 'Oxygen', quinto episódio da 10ª temporada de Doctor Who.
Nele, Pedro Henrique Costa, Camila Cetrone e Jéssica Laíse falam se esse foi o melhor episódio da temporada até agora, o plot twist do final do episódio e porque a ficção científica deve sim refletir sobre a sociedade.
Escute aí, deixe seus comentários no post e não esqueça de assinar nosso feed.
Livro indicado na nossa seção "Recadinhos do Coração":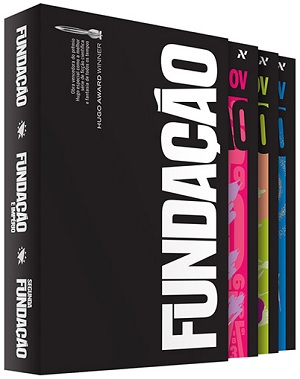 Obra máxima do escritor Isaac Asimov, os três livros que compõem a — Trilogia da Fundação 'Fundação', 'Fundação e Império' e 'Segunda Fundação' —, foram eleitos, em 1966, a melhor série de ficção científica e fantasia de todos os tempos, superando concorrentes de peso como O Senhor dos Anéis, de J. R. R. Tolkien. A trilogia conta a história da humanidade, em um ponto distante no futuro, no qual o visionário cientista Hari Seldon prevê a destruição total do império humano e de todo o conhecimento acumulado por milênios. Incapaz de impedir a tragédia, ele arquiteta um plano ousado, no qual é possível reconstruir a glória dos homens. Se tudo correr como planejado. Esta edição é inédita no Brasil, pois além da nova tradução, traz as modificações feitas pelo autor nos anos 1980, quando decidiu integrar todas as suas obras em uma única continuidade temporal. Este box contém os livros: 'Fundação', 'Fundação e Império' 'Segunda Fundação'.
Compre na Amazon: Trilogia da Fundação
Ouça o podcast:
Link alternativo: Google Drive
O post UWPodcast – #15 – 10×05 Oxygen apareceu primeiro em Universo Who.
73 episodes