Manage episode 215241331 series 39370
By
Discovered by Player FM and our community — copyright is owned by the publisher, not Player FM, and audio streamed directly from their servers.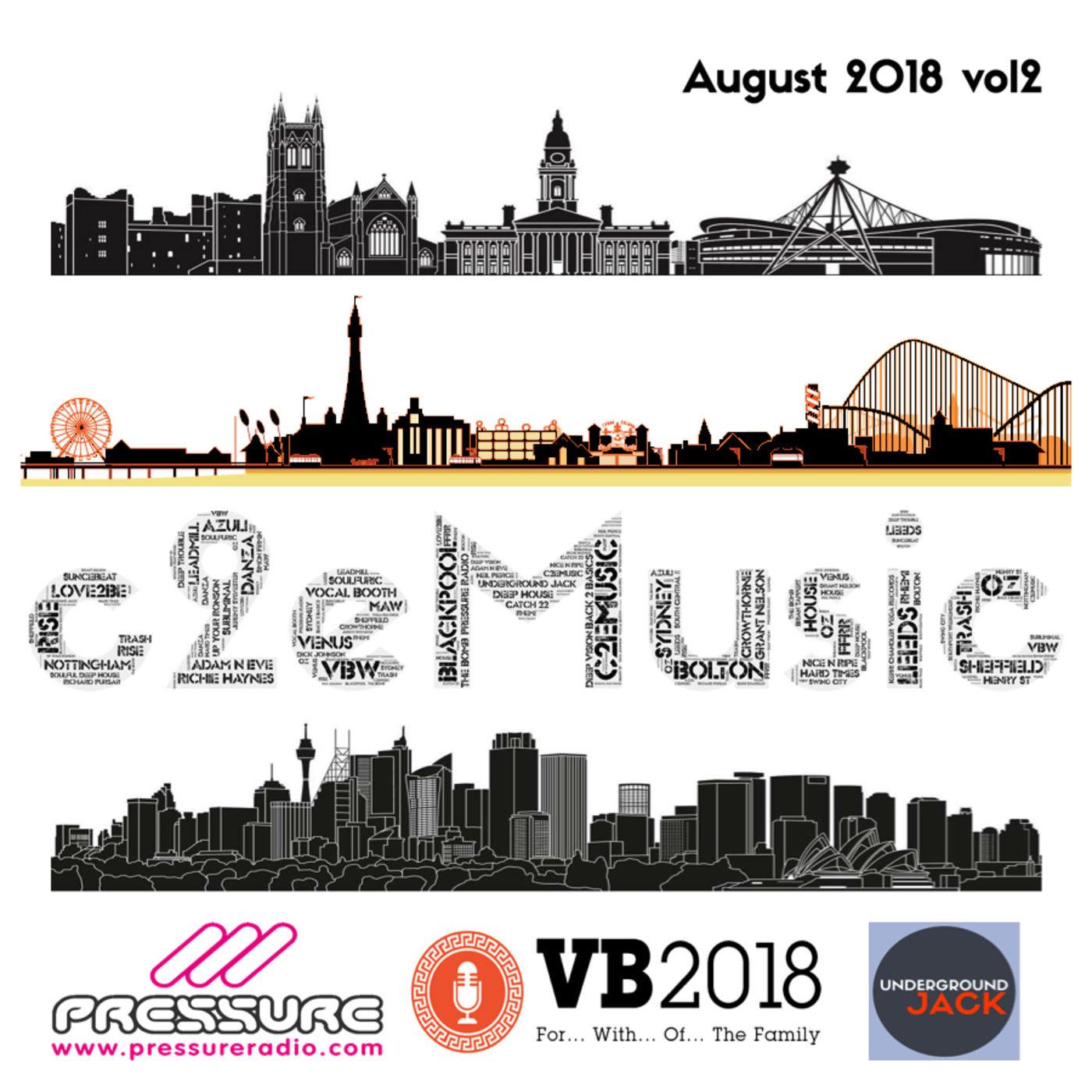 It's been a long time since we had a two volume release for a monthly podcast however here we are. This one was recorded on Pressure Radio on 16th August. There are a good number of tracks from the Sunce Sessions mix, however the first part contains a load of quality new stuff which gives the mix a very different feel at the start. Kudos again to Conrad Bool who gave me heads up on a couple of little beauties - 'Alva - The Wall' and 'Black Loops - French Affair' and the amazing 'Orange Tree Edits'. Unfortunately there was a blip in the recording which has cut a small chunk of Orange Tree Edits out :(. We'll get em next time! Would be interested to know which of the two August mixes you prefer the most - please leave a comment to let me know. I'm off to Vocal Booth Weekender in September this year, it will be my first time and I'm so excited to get to meet the other Pressure Radio DJs. Big thanks to Andy Ward for allowing me to play at such short notice. Fo those of you going I'll be playing in the Pressure Cooker on Saturday afternoon. If you've been listening to c2eMusic over the years and you're at VBW please come say hi, I'd love to finally meet you guys after all this time. Finally it gives me great pleasure to announce that Underground Jack is back. Following a year off trying to secure the right venue we've come up trumps with Goodbar on Oxford St - it's even outside the lockout zone! First night is September 21st, the day I get back from VBW. I'll be joined by founder DJ Nycks and my HouseNation.live partner in crime Sydney's very own Karl Prinzen. We are going to put the Void 1 sound system to good use to bring you a sound unlike anything else you'll hear in Sydney. Looking to make this a bi-monthly event, as we aren't getting any younger. Hope you can come down to support the opening night. Tracklisting: 1: Kaffe Creme - I -3 U 2: Black Loops - French Affair 3: Ed Nine, KE - How It's Done 4: Alva - The Wall 5: DJ Koze - Pick Up 6: Detroit Rising - Little Bit (Sean McCabe Remix) 7: Joyfull Family - All About The Jazz 8: Rocco - Someday (Brian Tappert Rework) 9: Detroit Swindle - High Life ft Lorenz Rhode 10: Daniel Leason - Drums 11: Orange Tree Edits - Pembe (Jimmy Rouge Edit) 12: The Journeymen - Baby Love 13: DJ MoReese - Pulsar 14: Gypsymen - Babarabatiri (David Penn Remix) 15: Harry Romero - Revolution (Deep In Jersey Extended Mix) 16: Deetron - Photon 17: Johan S - Watcha Do (Will Come Back 2 U) 18: Disko Headz - Starz 19: Vincent Caira - Movin'On 20: Vince Watson - Another Rendevous Enjoy!
196 episodes available. A new episode about every 34 days averaging 125 mins duration .