Manage episode 241913044 series 2485
By
DaScritch.net pour Radio FMR
. Discovered by Player FM and our community — copyright is owned by the publisher, not Player FM, and audio is streamed directly from their servers. Hit the Subscribe button to track updates in Player FM, or paste the feed URL into other podcast apps.
Résumé de la soirée en moins de 3 minutes, en vidéo et sans le son. Ou alors avec le son, mais ça dure une heure, et vous n'avez pas les mêmes images.
Radio

avatardisme communauté cpu en costume enflammée photo vidéo émission
Comme annoncé, on a fait une rentrée dans les normes : Au fin fond d'une zone industrielle, dans un célèbre lieu artistique, dans le double container d'un hackerspace. Et elle signe le début de la nouvelle saison de l'émission.
TTh, qui gère le lieu le soir où on a enregistré (le Double-Dragon, antre du redoutable Tetalab), m'a enregistré en timelapse. Comme des invités étaient en retard, on a en plus branché au-dessus de la porte d'entrée du container Double-Dragon un gigantesque journal lumineux (enseigne à led qui affichent un texte préprogrammé), piloté par un minitel, pour signaler notre position qui était visible depuis le parking.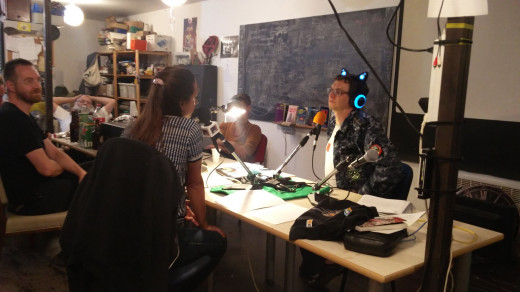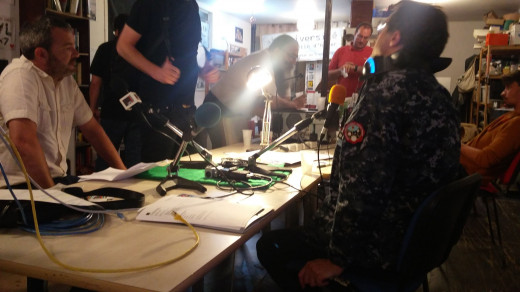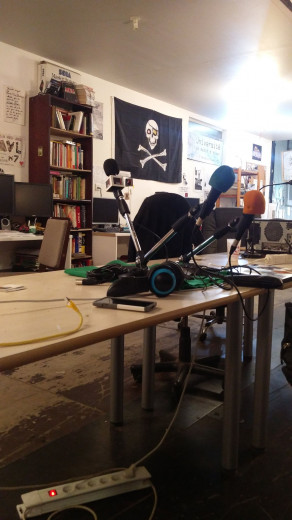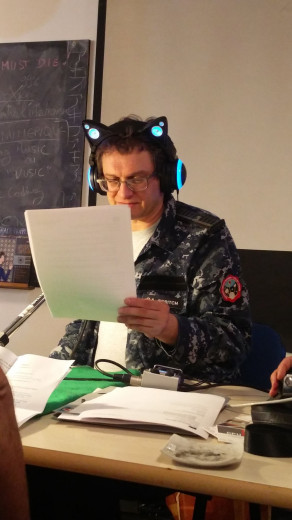 C'est foutraque, dingue, tu penses à littéralement autre chose après une journée bien chargée...
Et quand tu vas pour tout ranger, deux personnes toquent au studio improvisé et nous disent Venez, on va répéter notre concert !. La salle est immense, une petite dizaine de fauteuils, la musique et la performance semblent vraiment bien, mais il est 23 heures et on est trop claqués.
J'appelle ça une chouette rentrée radiophonique !
105 episodes