Manage episode 208751894 series 31376
By
Discovered by Player FM and our community — copyright is owned by the publisher, not Player FM, and audio streamed directly from their servers.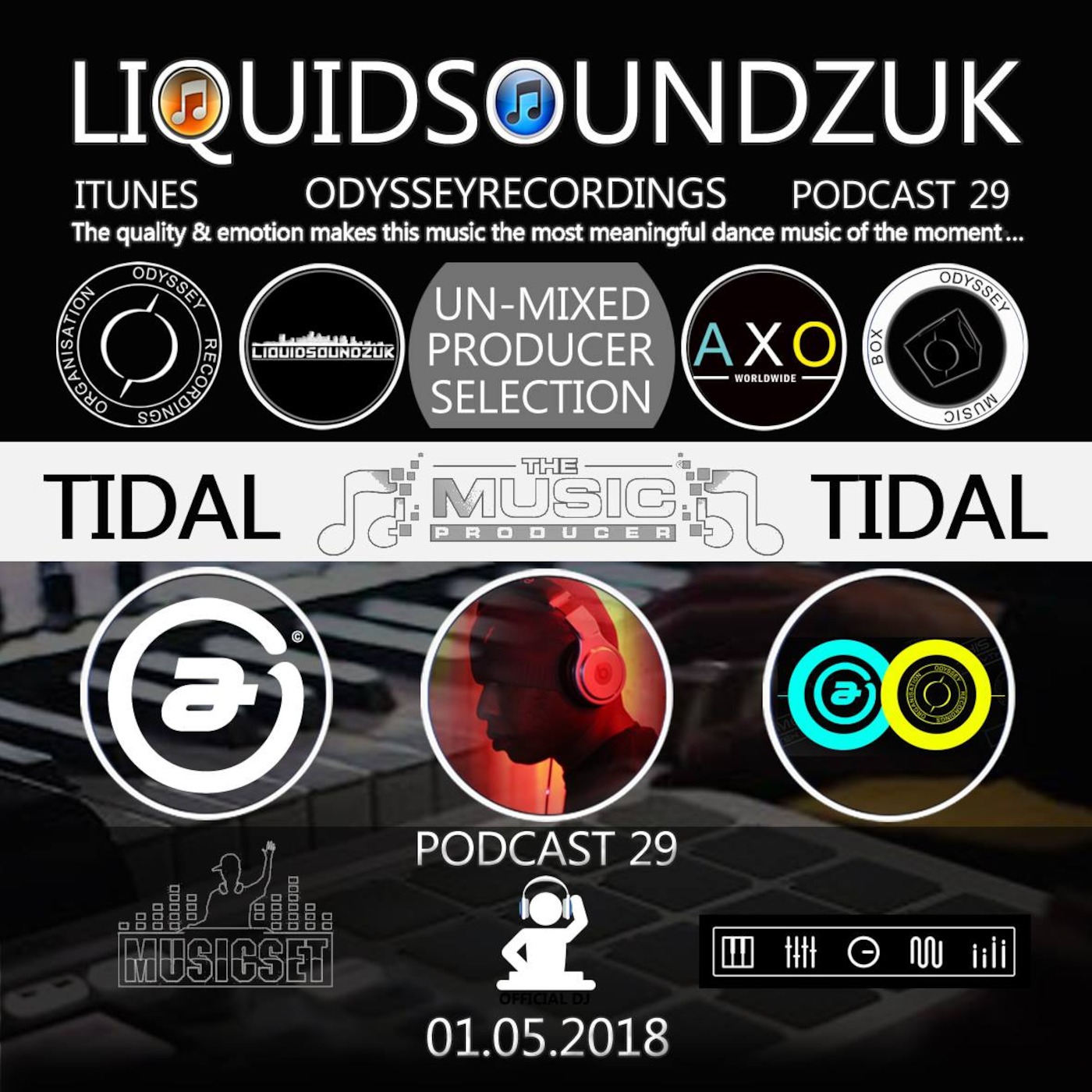 Tidal AKA Wayne Hay, has been producing since 1998 and DJing since 2000. He also runs one of the few Atmospheric / Progressive Drum 'n' Bass left called 'Advection Music', Tidal also features on LTJ Bukems's Good Looking Records, and has also played at.. Born in Birmingham (UK) Tidal Aka Wayne, has always been into music since an early age. Some of his early musical memories come from many genre's including Reggae, Electro, Hip-Hop, Soul & Electronica. It was through his older brother, how he got exposed to fresh music growing up. 1995 was a pivotal year for Tidal, this was when he first got introduced to the sounds of LTJ Bukem & MC Conrad. Through listening to a lot of tunes, from various mix albums like Promised Land & Logical Progression, he decided to venture into production in 1998, and then later progressed into Djing back in 2000. Since his first demo, Tidal has received interest over the years from labels like Covert Operations, Inperspective and International labels like Testflight (D.C), Warm Communications (Texas), Offshore Recordings (NYC) and Camino Blue (Germany). In 2008 Tidal's track 'Impressions' which had been played out amongst the Birmingham based Central Projection Crew, later got signed to Good Looking Records, which was released in 2009. Since his debut release on Good Looking Records, Tidal's 'Impressions' has done the rounds worldwide, with DJ Support from the likes of Fabio (BBC Radio 1), Big Bud, DJ Marky (Innerground) and Makoto (Japan). The track was also featured on Fabric Live (46) Mixed by LTJ Bukem. Tidal continues to push the deeper side of drum and bass with the Advection and Odyssey Collective. Tracklist 01. M-Beat featuring Jamiroquai - Do U Know Where You're Coming From (Intelligent Groove Mix) - Renek (1996) 02. Rood Project - Thunder - White House (1994) 03. Baby D - Take Me To Heaven - Production House (1996) 04. Shamen - Transamazonia (LTJ Bukem Mix) - One Littler Indian (1996) 05. Ken Ishii - The Stretch (Shogun Remix) - R&S (1996) 06. Model 500 - Incredible - R&S (1999) 07. Everything But the Girl - Walking Wounded - Virgin (1996) 08. Helen T - Diverse City - I.D.M / Bermuda Triangle (1996) 09. Aural Imbalance & Forenics - Catalyst - Cadence (2003) 10. PHD - Cyber Genetics - Ascendant Grooves (1999) 11. Seba - Camoflauge - Looking Good - (1998) 12. Chris J - Windforce - Gamma Ray - (2001) 13. Future Engineers - The Silence (ASC Remix) - White 14. Faith Massive - Shelter (Cedar Remix) - N*Soul (1999) About the Podcast: Starting things off with tracks from when I was 16 Years old, jungle music was introduced to me from older Rich, Big shouts to him. A lot of my introductions were via CD Compilations and Tapes including this ones like Jungle Massive, Artcore, Jungle Renegades, Jungle Techno. I didn't start buying Vinyl until I was 18 and didn't start mixing until I was 20, by the time the milluem hit really started listening a lot more and ventured into production a few years later.
61 episodes available. A new episode about every 187 days averaging 71 mins duration .