Archived series ("Inactive feed" status)
When? This feed was archived on September&nbsp02,&nbsp2017&nbsp15:34 (). Last successful fetch was on July&nbsp27,&nbsp2017&nbsp13:20 ()
Why? Inactive feed status. Our servers were unable to retrieve a valid podcast feed for a sustained period.
What now? You might be able to find a more up-to-date version using the search function. This series will no longer be checked for updates. If you believe this to be in error, please check if the publisher's feed link below is valid and contact support to request the feed be restored or if you have any other concerns about this.
Manage episode 151804684 series 1038546
By
Dick Darn
. Discovered by Player FM and our community — copyright is owned by the publisher, not Player FM, and audio is streamed directly from their servers. Hit the Subscribe button to track updates in Player FM, or paste the feed URL into other podcast apps.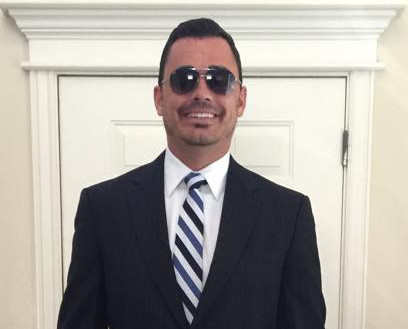 Str8hustlin.com Dick Darin, Money Mike , and Stew speak to Ex-FLDS member Brandon Jeffs. Brandon Jeffs is the nephew of the leader of the FLDS Warren Jeff's. Brandon speaks about life within the FLDS, escaping the FLDS, serving in the military, the TLC series "Escaping the prophet" with Flora Jessop and his current mission work in Mexico. Brandon has a extraordinary story of perseverance, passion, and giving back. Please listen to our interview and keep up with Brandon at: http://brandonjeffs.com
Please Listen
Brandon's Bio from http://brandonjeffs.com
Brandon Jeffs, one of 20 children and nephew of infamous FLDS prophet Warren Jeffs, had the courage to stand up to the injustice of the FLDS when he was just 15 years old. He demanded to go to a public school outside of the realm of the FLDS and experience the world outside of the confines of the church.
Because of this, he was forced to leave everything he knew and make his way by himself in society before he was even able to drive a car. He lived on couches, worked two jobs and eventually rose from the ashes. He served proudly in the U.S. Army for seven years and endured two deployments to Iraq.
After the military, Brandon earned his Bachelor's Degree in Business and has since become a successful businessman in the Technology Industry and advocate for those who been have been affected by the FLDS cult. He has now made it his personal mission to help other "Lost Boys & Girls" not only from the FLDS, but also children from around the world make the transition to a better life and show them that there is a way out and that they have the ability to find a life of happiness, passion and fulfillment!
The post Str8hustlin.com talks to Ex-FLDS member Brandon Jeffs appeared first on STR8HUSTLIN.
99 episodes