Manage episode 221092103 series 1376562
By
RadioMD
. Discovered by Player FM and our community — copyright is owned by the publisher, not Player FM, and audio is streamed directly from their servers. Hit the Subscribe button to track updates in Player FM, or paste the feed URL into other podcast apps.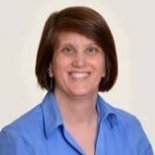 Sickle cell disease (SCD) is a chronic, genetic blood disorder which causes painful attacks (sickle cell crises) that can be difficult for patients to manage. Patients with SCD over their lifetime can have problems which affect practically every part of the body.
Dr. Amy Sobota discusses SCD, diagnosis, genetic traits, treatments available, and how important pediatricians and specialists are to the transition from pediatric to adult care for patient with Sickle Cell Disease.
95 episodes