Manage episode 227199196 series 1376562
By
RadioMD
. Discovered by Player FM and our community — copyright is owned by the publisher, not Player FM, and audio is streamed directly from their servers. Hit the Subscribe button to track updates in Player FM, or paste the feed URL into other podcast apps.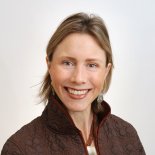 Vaccination is one of the best ways parents can protect their children from diseases that could harm them and the community at large.
Dr. Katherine Gergen-Barnett discusses common myths associated with vaccines and the importance of sticking to the recommended vaccine schedule for both children and adults.
95 episodes