Manage episode 155724357 series 1166293
By
info@radiomd.com
and
MMC Radio
. Discovered by Player FM and our community — copyright is owned by the publisher, not Player FM, and audio is streamed directly from their servers. Hit the Subscribe button to track updates in Player FM, or paste the feed URL into other podcast apps.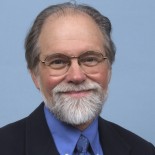 Mental illness can sometimes go unidentified in its early stages leading to more serious diagnosis that may affect a person's ability to live a normal life.
Early intervention and mental health programs can help treat mental illness and enable sufferers to continue their lives.
Dr. William McFarlane created the Portland Identification and Early Referral Program, a model being used in many states to effectively identify and treat patients early.
78 episodes