Manage episode 207047847 series 1376562
By
RadioMD
. Discovered by Player FM and our community — copyright is owned by the publisher, not Player FM, and audio is streamed directly from their servers. Hit the Subscribe button to track updates in Player FM, or paste the feed URL into other podcast apps.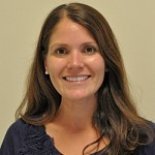 One of the most important jobs you have as a parent is keeping your child safe when riding in a vehicle. Boston Medical Center recognizes and uses the CDC's Child Passenger Safety recommendations and requires all newborns leaving the hospital have an appropriate car seat prior to discharge home.
Lisa Allee, MSW, LICSW discusses the importance of car seat safety for children, and how to install your car seat safely to protect the ones you love.
95 episodes