Manage episode 225246006 series 1376562
By
RadioMD
. Discovered by Player FM and our community — copyright is owned by the publisher, not Player FM, and audio is streamed directly from their servers. Hit the Subscribe button to track updates in Player FM, or paste the feed URL into other podcast apps.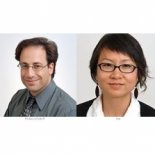 Headaches can be common, but at what point should you worry if it's something more?
Dr. Perloff and Dr. Zhu discuss available treatment options for headaches, when to worry if it is something more serious and that if they begin to have a negative impact on your every day life, that would be the time to seek the help of a professional.
95 episodes