Manage episode 228078228 series 1121616
By
Discovered by Player FM and our community — copyright is owned by the publisher, not Player FM, and audio streamed directly from their servers.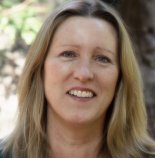 Sarah Anne Shockley discusses her unique approach to reframing and treating chronic pain.So often, people living with chronic pain are given two options: treat the pain with pharmaceuticals or put up with the pain.
In 2007, Sarah Anne Shockley suffered a work-related injury that resulted in chronic pain. Trying various therapies and treatments, nothing quieted the pain or allowed her to return to her normal life.
Frustrated by what was happening in her body, Sarah looked inside for a solution. The unique approach to healing that she devised works with awareness, active imagination, and shifting our relationship to pain itself.
Listen as Sarah Anne Shockley joins Dr. Holly Lucille to discuss how to reframe the idea of chronic pain and find peace.
447 episodes available. A new episode about every 7 days averaging 11 mins duration .