Manage episode 126815163 series 77893
By
Discovered by Player FM and our community — copyright is owned by the publisher, not Player FM, and audio streamed directly from their servers.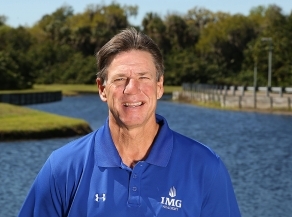 In this Wee Chat we talk to Jose Lambert, tennis coach at the IMG Academy in Bradenton, Florida. Jose knows the IMG Academy pretty well due to being one of their players in his younger days. Knowing the culture and expectations it takes to be a player for IMG has helped Jose bring that experience into his own coaching style. He likes to "walk the walk" in order to serve as a role model for his players not just physically but mentally as well. Jose recognizes the importance ​that ​visualization plays in coaching and can help prepare them for anything that may happen during the day.
Lambert has been with the IMG Academy Bollettieri Tennis program for almost thirty-five years. First as a player and then as a coach, Lambert played a major role in the development of the tennis program at IMG Academy. He served as a traveling coach for Monica Seles, and​ Jim Courier. He has also worked with other tennis greats like Andre Agassi and Maria Sharapova​ and currently does some coaching with Kei Nishikori​.​ Check out www.weechats.com/brilliant-people/jose-lambert-tennis-coach/ for more information about Jose and his work as a​ top​​ ​tennis coach.
The post Wee Chat with Jose Lambert – Tennis Coach appeared first on Wee Chats With Brilliant People.
37 episodes available. A new episode about every 30 days .