Manage episode 216602639 series 1376562
By
RadioMD
. Discovered by Player FM and our community — copyright is owned by the publisher, not Player FM, and audio is streamed directly from their servers. Hit the Subscribe button to track updates in Player FM, or paste the feed URL into other podcast apps.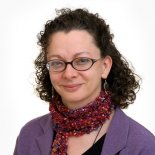 Hypertension in pregnancy with subsequent preterm birth is one of the leading causes of poor or fatal maternal and fetal complications. In 2014 the United States Preventative Services Task Force recommended the use of Low Dose Aspirin (81mg) to women who have risk factors for hypertension and preeclampsia in pregnancy.
Dr. Jodi Abbott, OB-GYN, explains how aspirin may reduce preeclampsia that can cause severe complications in pregnancy.
95 episodes