Manage episode 215382390 series 1121616
By
Discovered by Player FM and our community — copyright is owned by the publisher, not Player FM, and audio streamed directly from their servers.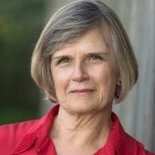 Divorce impacts children. Find out how to put the kids first with co-parenting.Divorce impacts over two million children under age 18 in the United States each year. Co-parenting or shared parenting is becoming more common but can be tricky for people who have encountered marital issues in the past.
Most parents should consider co-parenting. Exceptions would be abandonment or abuse. The safety of the children should be the priority.
Co-parenting creates a new relationship with the children at the forefront. Both parents should be able to ask each other for support. Each parent gets at least close to 35% time with the children.
Traits to Aid Co-Parenting

Emotional awareness
Self-control
Ability to accept reality
Dependability
Taking the needs of others into account
The less drama in the co-parenting relationship, the more attention is available for raising the children.
Listen as Karen Kristjianson joins Dr. Holly Lucille to share some tips on co-parenting.
446 episodes available. A new episode about every 7 days averaging 11 mins duration .